Marlene questioned the resistance of her boyfriend Willie, saying he was always cumming too quickly. Willie replied that she couldn't possibly understand, but she was insisted and declared that she could resist much longer than him if she was him.
So when Willie found a bodyswap spell, he dared Marlene to resist more than him to a handjob. She promptly accepted.
Two minutes during the handjob Marlene was trying hard to resist, biting her lips to not show how much he wanted to moan and said: "You see…I can resist! It's not, it's not so..hard to not cum!"
Willie just poked her dick and said: "Really?"
And then Marlene just erupted cum, losing the bet. She didn't care though as she found out how pleasant it was to cum as a man.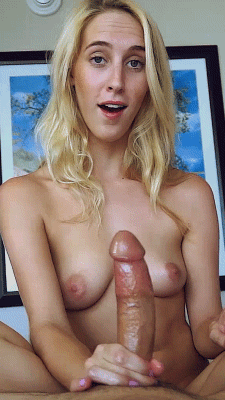 [ssba]