A couple of days passed since the patio incident and Alex was insatiable as ever, still completely unaware of his female body.
We got to our rental house in Palm Springs for Coachella and the key box unlocked without a hitch after putting in the code sent to us by the rental company. Alex and I dropped our bags right insides the door and began to walk through the house to see what we were working with. We circled back to the front door where we left our bags as we finished our walkthrough of the house. Immediately, Alex pushes me up against the wall next to the stairwell, places his hand in the middle of my chest while pressing his breasts into me and with a smile says "Hey Mike, what do you say we christen this house and break it in for the weekend?"
Alex began to press his lips against mine and eventually or tongues started entangle each other. He threw his shirt off and went straight for my belt. In one swift movement, Alex had taken my pants off and my shirt as he stood back up to continue kissing me.
In the blur of movements Alex had taken his pants off and began to gently rub his bare pussy.
"I want to feel you between my folds…" Alex said in a pleading way while half moaning.
He turned around and gripped the railing of the stairs. As if locked onto a bullseye he pushed his backside into me, the folds of his pussy perfectly lined up to where it engulfed and hugged my dick. He began to grind the length of my shaft.
—————-
"Mmmm. Mike, I love the feel of your cock grinding up against my pussy.." I purred.
I was so fucking wet, feeling the shaft of his dick rubbing against the length of my pussy and into my ass crack.. It was so arousing and exhilarating. Every time I would grind down, the tip of his dick would catch my opening, teasing me as I continued to glide up and down… up and down.
Feeling my plump ass separated by his thickness, dragging against his thighs. I could feel the heat coming from his body.
"Oh my… g…. I could cum right now just from the feeling you you between my ass and against my pussy." I said breathlessly.
"What do you want, Alex? Ask for it." He said.
"I want you to fuck me." I whispered.
"What was that?" He said, letting me know to ask louder.
"Please, just fuck me. Stick it in." I whimpered, wanting it so badly.
"That's my girl…" He said triumphantly…
(To Be Continued…)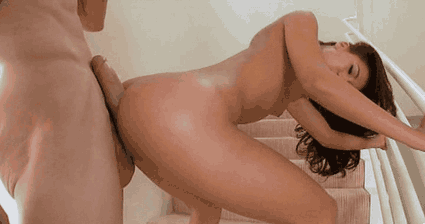 [ssba]