"Mmhhhnnn… I can't believe I only have another week of this…" Cassie said as I bobbed up and down on her dick. I was kind of ready for it to be over with. We'd each gone online and configured nanobots for our ideal lovers, with the intention of spending a month on vacation screwing each others brains out with bodies that made us wild for each other.
Of course, Cassie, always the consummate prankster, swapped the nanobot vials when they arrived. Now I was experiencing the full force of those categories I'd selected like, `obedient', and `cock hungry', and `always ready' as well as the changes Cassie had selected like `big cock', `always hard', `rapid recovery'. I couldn't believe the things she's made me do, or that I genuinely couldn't resist them, or that she even made me enjoy them. Basically anytime which wasn't meal time or fucking time I was sucking her cock. Then she fucked me so hard and so frequently I had trouble walking most days, and those weren't even the days she fucked my ass! Then there was that one time she refused to let me shower for three days and made sure to finish everytime cumming on my face, ass, or tits, leaving me a disgusting mess.
Only a week more to go, I think as I stare up at her. Her cock is starting to twitch in my mouth and I feel my pussy damped. I'll taste her yummy cum soon and swallow it all down. Maybe she'll fuck me after that. I could use a good fuck, she's been denying me for the past twelve hours, but I think even she doesn't want to go that long without sticking her dick in me below the waist.
"MMnngh! GAH!" Cassie shouted and fired her load into my mouth and I gulp it down quickly. "You're such a good little slut. I bet you'd do what I said even if I told you to take a vial of nanos to make this permanent."
"I-"
"Shh. Don't answer now. Bend over that couch and stick your ass in the air, I wanna fuck your tight little asshole again. Maybe after a couple days of not getting fucked in the pussy, you'll realize how much you'd miss it." Cassie said and I went over to the couch and stuck my ass in the air.
God I hope she is kidding, because I'm not sure she's wrong…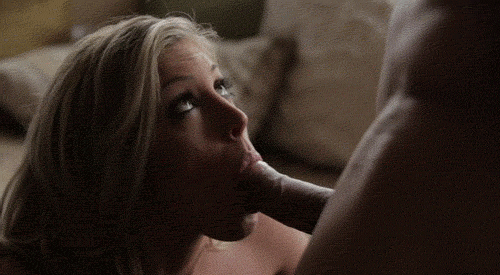 [ssba]