When Drake finished drama school and headed off to Hollywood for his big break he never thought he would end up wearing a bodysuit and doing porn for a living.
The money was good he just wished he didn't have to always play the woman as he sat there on the chaise lounge in the body suit of a slender black-haired woman in uncomfortable black silk underwear stockings and high heels reading the director's instructions of what to do as he tried to get himself excited.
Before it was showtime and he would have to drop his knickers and make sure the camera could take everything in as he moaned and panted with pleasure.
As he made sure the camera could see everything which was not the most comfortable way of being screwed but that all came with the role he was playing and he had to admit to himself sex as a woman was not half bad as long as the man knew what he was doing down there.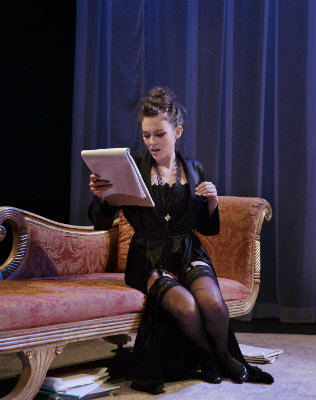 [ssba]