Having a good reputation as a tantric masseur made things so much easier finding proper targets.
Every now and then a customer entered Jakes establishment that suited his tastes just fine.
It was so easy. They would undress and then place themselves on the bench, turned downwards. As I performed the massage I could also sample the goods at the same time.
When the massage was nearing its completion I usually struck. All of them had been lying there, helpless and unknowing when I entered their bodies through their back.
It felt great wearing a body after a professionally performed massage, I felt so relaxed and soothed. Usually I stayed on the soft bench for a couple of minutes before I took a shower and began to explore the body to the fullest.
Most of my customers says that they leave with a feeling of both being content and relaxed.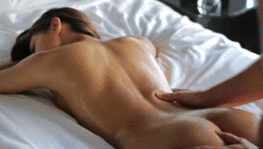 [ssba]