Patricia was fed up with her brother Harold. She'd taken him in after he became unemployed, but all he did was sleep half-naked on the couch and drink all the booze; not once did he take a shower, and frankly he stank. Her nose wrinkled up just thinking about it. Being a magic practitioner, she thought of a way to teach him some basic hygiene.
Harold woke from a drunken stupor and grabbed his tits. "What's this?" he exclaimed in his melodic new voice, reaching down to his crotch and saying again: "What is this, Sis?"
Patricia grinned and said, "Welcome to womanhood, sister. I expect you to hop in the shower and wash every bit of you and keep it clean, especially your vulva and cunt. That's important. Then put on some clothes and eat some of the lunch I've prepared. I've got to go to work now, so take care."
When she left the house for work, Patricia felt good; but when she returned, she was flabbergasted at the scene in front of her. Nick the neighborhood plumber was licking and sucking the former Harold's sopping wet pussy. Harold (now calling herself Harriet) turned to face her sister.
"You told me to keep it clean, Sis," she said sweetly. "Nick here has finished up and is now cleaning my cunt. Aren't you pleased?"
Patricia had no words to say.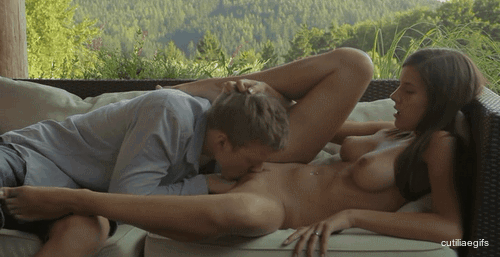 [ssba]