This is the short version how I started my life of monogamy. I was a real whore hound that was totally sexually uninhibited. I even let a guy give me a blow job while I ate a girl out in a three way. But I had only one very close friend, Liam. Liam was the opposite of me he was completely heterosexual but very shy around girls. Liam was still a virgin at 22. He was a nice looking guy, actually better looking than me. But when he would try to talk to girls he never seem to have the courage to close the deal.
I tried to coach him and set him up with sure things but he would fail miserably. So I just stopped trying and he seemed relieved I stopped my urging. Liam he never judged my insatiable appetite and we always enjoyed doing things together and he was not offended when I left him to hook up with a girl.
We roomed together in college and he always made himself scarce when I had company with out me asking. I always tried to help him in what I could which was not must because Liam had money and a trust. The trust was not huge but he would receive a massive inheritance from his grandfather at 25.
When we graduated Liam parents offered him their jet and their villa in the South of France that had a private beach. But they had one restriction that Liam had to take a girl with him. This restriction came from their fear he may never give them grandchildren which they wanted greatly. To carry on the family name and heritage.
So Liam told me of this and I told him that would be a dream vacation and if I could go, I would go in a hot minute. I told him I could find him a girl to go with without any problem. But he refused my offer. He then looked like he just got an idea and said " James I think I know a solution that let me take you since you want to go.".
I said, " Hell yeah I want to go because I most likely won't have a chance at something like this again!"
For two weeks Liam read several of his old magic books. I had never teased him about or made fun of him for believing in magic. To me it was no different as people that have strange religions. Who am I to judge what others want to believe, I do things that a lot people would think was weird or crazy.
The morning of the day we was to depart Liam woke me and said,
"It is time to prepare for the trip. First of all I need to tell you what I need to do so you will be able to go on the trip. It will be your choice, you need to choose if you are willing to do what it takes so you will be able to go. The pilot has orders not to take off unless if I am not in the company of just one young woman. So this is the solution I came up with, you will be that young woman.".
I told Liam that there is no way I can look like a girl so the pilot would never be fooled.
Then Liam looked at me very seriously and said, I know you have always been respectful of my belief in magic where very few would have been, but magic is real. James you must try to believe in it because you have to make a decision. James I can turn you completely into a natural woman like you were born that way. But I want you to tell me if you're willing to go to this far to go on this trip.".
I thought for a seconded and I said, "what the fuck!". My life motto has always been "I'll try anything. I hope not offended but I am not real sure it will work but if it does I am willing. Any how I think two women having sex is hot.
Liam looked concerned and said, " I need to explain a few thing first. You having sex with another woman would be impossible. Because this spell is really a fertility spell and you will only be attracted to men and it will have other unique effects on you. You will be very fertile so you will need birth control. I bought a supply of "morning after pills" just incase you were willing. Next if you have sex you will have very large multiple orgasms, the reason being orgasms help a woman get pregnant. Your personality and memories will remain in tact but I need to warn you that you will develop a close attachment to the first man you have sex with. The feelings you have for that man before you have sex will be multiplied 10 times and they will be female feelings and similar male feelings will be duplicated in the man. So only have sex with men you do care for much. Lastly you will know how to care for your new body and you will be very graceful because these actions draw men's attentions".
Finished Liam looked at me waiting for my answer and I let him know I was still up for it. I said, "Yes it might be fun seeing life from the other side as long and I can change back."
Liam said, "Yes when we will return I will change you back to normal. Yesterday I hired a fashion consultant to buy you a suitable wardrobe for a vacation at a beach in the South of France. Your new clothes are already on the plane just in case you said yes. I had to specify when I made the potion what your appearance would be. So I thought you should be a composite of all the female traits you like women to have. You will be a petite
blonde about 5'4″ 103lbs with C size breasts. That dresses sexy but not trashy. You will be graceful and playful. But you personality will be the same but from a female perspective. Are you ready?.
I nodded and Liam gave me a small bottle and said that I need to strip and drink the potion then he left the room. So I stripped then I shut my eyes kind of wanting the potion to work and drank it. I stood there for a second and nothing happened so I opened my eyes.
I was shocked the room was much bigger and I looked in the mirror and saw me looking back but the me was the 22 year old woman Liam had described. Liam was knocking on the door saying the car was here and I was not able to check myself out but I dressed and pull back my hair and walked out.
Liam opened the door for me with out a word and I walked out and I said, "it worked.".
He just nodded and shut and locked the door behind us. We got in the car with the female driver opening the door for us. In the car Liam was silent and very nervous I realized I was making nervous because I was a woman now. We got to the jet and boarding I noticed all the crew was female also. When Liam and I were alone in the lush cabin I said guessed that his parents wanted to be sure that he had plenty of choices.
Then he asked me if I was ok and I jokingly told him I was fine and I kidded I was a little disappointed that I couldn't join the "mile high club". Then trying to make him loosen up I offered him the opportunity to have a joint membership. Liam just blushed. Seeing his discomfort, I laid my hand on his and told it was still me his best friend James. Liam seem to relax a great deal at that and he actually took my hand and held it.
I looked at him and told him he could not keep calling me James and thought a second I told him to call me Jasmine. He looked at me funny and agreed. We talked like normal and we both napped then we arrived at a French private airport and boarded a helicopter and took a quick hop to the villa.
Flying in I saw it was miles away from anything and it was like a fairytale castle. We landed and the complete staff met us. They were all women and I saw that me trying out my new equipment will be much harder than I first thought. We were shown to the dinning room and we were severed a light meal then Liam made sure my things were placed in a room different than his.
We ate and I said lets hit the beach so I in my lavish room I found that my clothes were place in the dresser and hanging in the closet. so I pick a sexy string bikini and got a towel and joined Liam who had a cooler and a towel and we went to the beach.
We played and splashed in the water and Liam started treating me like his old friend instead of a pretty woman. Liam got out of the water and I followed him he laid on his towel next to mine but I had a devilish idea. Liam my best friend was going to lose his virginity even if I had to rape him.
Liam jerked up when I laid on his towel not mine and he started to say something but I kissed him pressing him back on his towel. Kissing Liam was very good it made me feel warm and very good inside. I then took off my top and let my bare breasts press hard against his naked chest. I mainly started this to do my best friend a favor but I was enjoying it more than I had ever before when I was a man.
I felt my nipples grow hard against his chest and I finished sliding on top of him and I untied my bottom strings. I started feeling his cock grow very hard on my leg. I thought "I am getting to him and Damn he is big". Amazed how bad I wanted to feel it so I began sliding down his body kissing as I went acting out what my old male self's fantasy woman would do.
When I had worked down kissing his body, straddling his legs I was so turned on that my new sex was dripping wet. I needed to feel Liam huge cock so I pulled down his trunks and released his monster cock. I had no idea the Liam was so well equipped and still a virgin. That's like having a Porsche and leaving in covered up in the garage.
Seeing his cock made me want to complete my old male fantasy on Liam. So I grabbed it and Liam started to protest and I said "shh just enjoyit, your my best friend and you deserve this." . I then without any mental struggle I lean down and took the helmet of his cock in my mouth and started circling the helmet with my tongue. Liam's protests turned into moans.
I continued slowly, then I tightened my lips around his cock and took him in my mouth and started rocking my head. I circled his helmet on the back stoke and let my tongue drag the bottom on the down. Not being able to take all of his cock in my mouth I grabbed the bottom in my hand and rubbed it in the same motion as my head.
Quickly I felt Liam jerk violently and almost scream as felt and tasted his cum squirting in my mouth. He went soft in my mouth and I thought "Liam not ever having sex before that he lasted almost as long I would have with a girl doing that to me."
I slid back up him and I was even more horny than I was before but Liam was in no shape right now to help me. So I got a bottle of water and rinsed my mouth and swallow that left over cum like did the first. With out even thinking about it. I laid on Liam he was still breathing hard and he said, " James that was unbelievable I love you so much."
I was shocked then I thought and realized I loved Liam more than I thought was possible and answered laying in his arms, " I love you too Liam but I am Jasmine remember.".
Liam looked me in my eye then fear entered his eyes and he said, "It is the spell.".
I remembered how the spell would multiply 10 times what I felt for the first man I had sex with and I just had sex with my best friend. But did not care it felt wonderful and I started kissing him on the neck.
Soon I felt Liam get a new huge erection and I slid down him again but this time I guided his cock in my sloppy wet pussy and I rode him. I almost immediately felt an earth moving orgasm then another then again. I barely remember feeling him shoot his cum deep in me and I did not hear his loud moans over the top of my screams. I just laid on top of him a pile of throbbing after glow.
Needless to say Liam had the staff move my things in his room. I taught Liam all sorts of positions and he became very good at them quickly. One of our favorites was having him bend me over something with my feet off the floor and Liam taking me from the back, while I screamed into a pillow. We both like missionary a lot with my legs around him and him fucking my brains out.
I told him that I wanted to stay Jasmine and we were married before we left France. Liam parents loved me. I had stopped taking the "morning after pill" before we returned home. that was 3 months ago and I will start showing soon. Liam is so proud and we love each other even more. Liam parents are already wanting us to move in with them in there huge mansion. Liam got me a full set of fake ID papers. Since I never knew my dad and my mom died right before I finished high school. I enjoyed all the family attention I got from Liam's family. I can not wait to have our baby and Liam and I want a large family.
There will never be anyone else for me except Liam and I know, I mean I really know because of the spell Liam feels the very same way. So the whore hound is now happily the monogamous little wife and mother to be.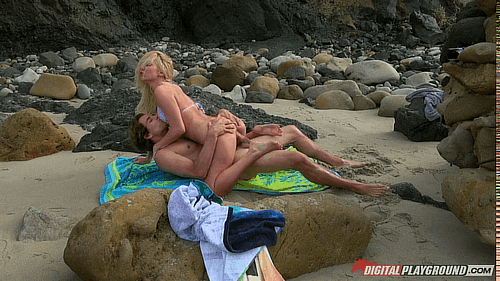 [ssba]