Harry was a spy, checking Mike's house out for clues and evidence to put him and his colleagues away for good. What he didn't expect, was for Mike to catch him in the act! Mike tied Harry up.
"So you are Harry the spy, eh? I think Harriet the spy would be better, don't you? We will fix that," said Mike, as he waved his hand muttering some strange words.
Suddenly Harry's body morphed into a tiny petite brunette with sexy black stockings on with matching garter and bra. Before Harry could respond, Mike kiss him on his new plump lips. Part of the spell made Harry fall in love with the spell caster if he kissed him. Harry was fighting the urges, but couldn't help but be in love with his new captor, Mike.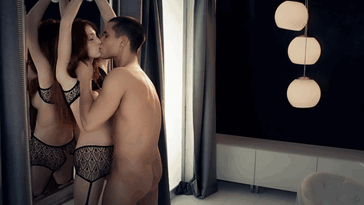 [ssba]