There! Satisfied? I can do it. All the way to the balls. No gagging. Now change me back!
Oh Candi! I a so proud of you! You are making so much progress in learning how women feel when pressured into performing sex acts they aren't comfortable with! But this was just the first exam. Now we move on to anal, and later, we will be testing your skills in the field! I have the sexiest photo picked out for your Tinder profile. Isn't that exciting?
What? No way! That was never part of the deal.Turn me back now you bitch! And my name is Carl — not Candi.
Listen slut, you asked my sister to give you head on the first date, and when she refused, you forced her head to your crotch and started unzipping your pants. Any time you want out of the deal, just let me know, and I'll give you tits the size of basketballs, an IQ of 75 and an insatiable craving for cum.
No! No! Oh God. Please no! I'm sorry! I'm so, so sorry!
You're sorry, "what?"
I'm sorry, mistress. I'm just a silly bimbo. Please, let me learn how to perform anal. I want a man's big hard cock up my ass so bad. Like, just the thought is making me sooo wet!
Wow, Candi! You really are an insatiable slut! Well, if you insist. Here is a 10" dildo for you to practice with. The first step, is to get it good and lubricated with saliva, and I know you know how to do that.
10"? Are you crazy I can't … I mean, "Yes, mistress! I can't wait to get this toy deep into my slutty ass."
That's better, Candi. We are going to have so much fun together over the next few years…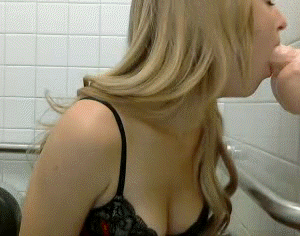 [ssba]