Terrence was transformed by accident at the lab into a sexy woman. Until they could change him back, they made him dress like a woman and act the part to not arouse suspicion. Speaking of aroused, Terrence was pretending to read a book about high heels as if he was learning to be a lady, but in fact that was just a cover for the real book he was reading, "Fifty Shades of Dick", an erotic adult novel about many different men, all for one sexy woman.
As Terrence got more and more aroused, one of the lab workers walked in on the room they set up for him at the lab. Terrence was already wet, his black nylon panties soaked in front, and the guy that walked in probably noticed, and he could probably smell pussy too, Terrence's hot wet pussy!
The guy, Larry, said, "Um sir, well mam, um we are letting you know that we are trying our hardest to get you back to normal, but it's not working out so far. It seems are gender ray only makes males female so far, apparently an easier switch? We'll keep at it."
"I bet you are trying your 'HARDEST' there Larry boy. I think your pants are swelling in front, did you get bit by something dear? Why don't you unzip and let me look at it. I don't want anything bad to happened to such a hardworking hunk, I mean guy, like yourself," said Terrence.
"Why sure, Miss, I suppose," said Larry getting excited even more, after all Terrence was sexy in a mature woman sort of way.
Terrence unzipped Larry, and tugged his pants down, "Let me see here, WOAH, LARRY! YOU SEEM OK, BUT I DIDN'T KNOW YOU FELT THAT WAY! YOU ARE HUGE."
Larry felt aroused but embarrassed, he thought maybe she just was looking out for him and really did think he was bit, who knows right? The truth is Larry hadn't been with many women, and even though Terrence hadn't been one lone, he was thinking like one now, and Larry wasn't prepared.
"I can get he swelling down, hold still," said Terrence.
She jacked him off, and soon she was wearing his hot cum, "Larry baby, I think the swelling should go down, and by the way you don't have to call me Terrence any longer, call me Donna, Donna Dicks in fact, the name fits, I now love dicks of all shapes and sizes, and you are just the first of many I'll encounter on my way as a hot mature sexy slutbomb whore! Tell the lab to let me out, I'm going to make them some money as a classy escort."
Terrence, now Donna Dicks, was off to her new life as a slutty escort, and would make the lab lots of cash for research, but she didn't want to change back, she wanted to recruit, and thought maybe she could change some of the guys she used to know was a man, who cheated on their wives. Poetic justice, cheat with a slut and become one!
Later that year, Donna's cheating buddies, Andy became Andrea Alcox, Jed became Jess Jizzum, Terry became Teresa Teasecoxxx, and Ned became Nadia Nutlove, all not knowing what they were in for at the lab, but once changed became so hot and sexy they didn't care!
Soon the lab had an escort brothel on the side, and was raking in the dough, and the men, some of which they could experiment on! Dirty, yes, but a lot of these guys coming for the escort service were also cheating on their significant others, so the lab thought why not make them MORE like their significant others, sexy women!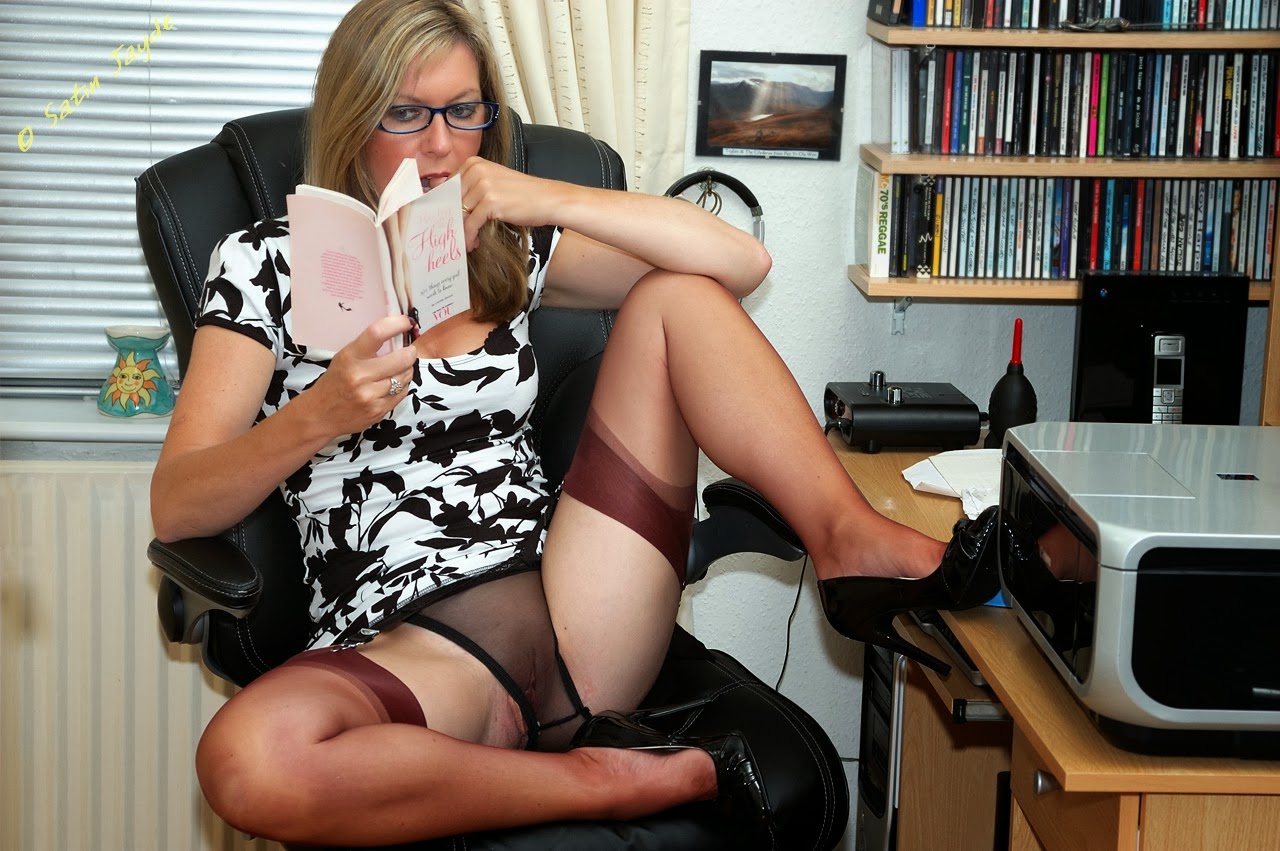 [ssba]