Okay Jason keep calm, you knew this was a possibility when your parent told you the family was going to exchange island. I knew this could happen, I just didn't think it would. You're a woman, no big deal, right? The change felt so weird. One minute I'm on the beach in my board shorts, then I get real dizzy and all of the sudden I've got these honkers on my chest.
I'm going to duck behind the lifeguard station to adjust this swimsuit. The straps are digging into my neck, and it feels so constricting on me. Woah, you can tell by the way it clings to my crotch that I'm certainly not a dude anymore. Okay, just untie this knot back here and…
Jesus Christ, look at these things. They're so… They're moving everywhere and feel so weird! Jesus, they're huge. Okay, just going to tie it back up, don't want to give anyone a show. Okay, there. That's more comfortable. As comfortable as I can be in this stacked babe's body. I guess I should go back to the room, like mom said we should once we get out new bodies. I'm sure they'll all get a nice laugh out of this.
These things move with every step, and my ass keeps shaking from side to side. And guys keep staring at me as I go through the lobby. I don't think I could feel any more awkward right now.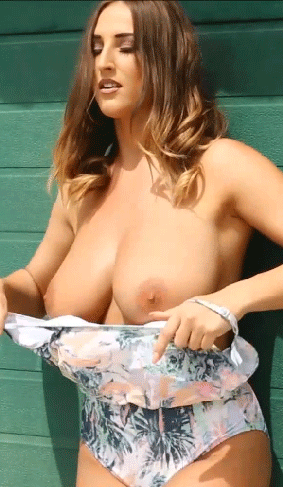 [ssba]