I was on vacation in Egypt when it happened. I was resting in my room when someone knocked on my door. I walked over and opened the door on the threshold stood a huge man, he pushed me to my room so I sat on the bed, and locked the door behind himself. "Who are you?", I asked him, but he just smiled and replied "shut up whore, im going to fuck you." "You're an idiot, I'm not gay, get out of here" I stood up and tried to punch him, but he was very strong, he again with the force pushed me on the bed and laughed in my face "of Course, you're a woman, you just don't know it yet bitch." With these words he undid his pants and pulled out his huge erect cock.
"You see bitch, my dick is magic, he drains men's energy from such nerds as you and fills them with femmenine energy, turning to voluptuous whores." I looked at his huge cock fascinated and felt my manhood start living my body, his cock absorbed my masculinity and I felt my dick began to srink rapidly and be drawn into my body together with balls, forming a delicate pussy.
I put my hand inside the panties and felt lips of my new pussy. "Oh my God I'm a woman" I cried a new female voice. "Yes, but not at all yet" he smiled and turned me back to him so I rested my hands on the bed and was on all fours. He tore off my panties, revealing my tender pussy, lifted my shirt, grabbed my waist and shoved his huge cock deep into my tender hot and wet pussy. "Oh my God" I screamed as his cock entered deep into me and he began to pumping his huge shaft in and out of my pussy. "Oh my God, I feel you deep inside me, what are you doing with me" I began to moan like a slut while his cock sliding inside my pussy and filled my body with feminine energy. I felt my waist started to shrink in his hands and my ass began to swell with every friction he rocked his cock into my pussy. My ass swelled more and more turning into a huge bubble butt. My face became feminine, lips swelled and turned into cocksucking lips. My hair grew below my shoulders and became long blonde hair. My Breasts are beginning to swell, nipples had expanded and become huge. I quickly grew huge double D's. While he was fucking me, my hips widened turning into a wide childbearing hips. I could no longer resisting and the wave of orgasm covered my body. His cock exploded hot stream inside my pussy while I moaned in orgasm. "Oh, Yes, you were a great whore, you like to be a woman I guarantee" with these words he pulled his cock out of my pussy, leaving me alone to lie on the bed.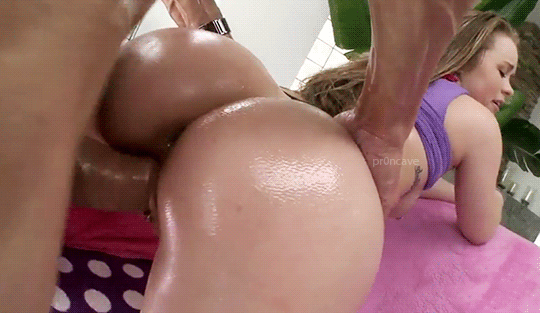 [ssba]