Liza asked the guys if they were ready for the club, and they said they were. Liza muttered some words, changing the cheating boyfriends then and there!
"Now I think you're ready," said Liza giggling along with her friends Trish and Valerie.
Ted, Jed, and Ned, were now Tess, Jess, and Ness, as they stood in their see through dresses and high heels in disbelief. As they felt the long cascading hair around their new faces, the breeze through their tight see through dresses pushing against their heavy new chest weights, the strange empty feeling in the crotches, and the heels pinch their tiny new toes, they realized they should never have crossed their girlfriends, whom they knew they were guilty of cheating on multiples times, by multiple chicks. Now they were the chicks, and the girls planned on them being with multiple men from the club, and had no intention of turning them back, but instead making them turn tricks for cash as they pimped out their former men now women.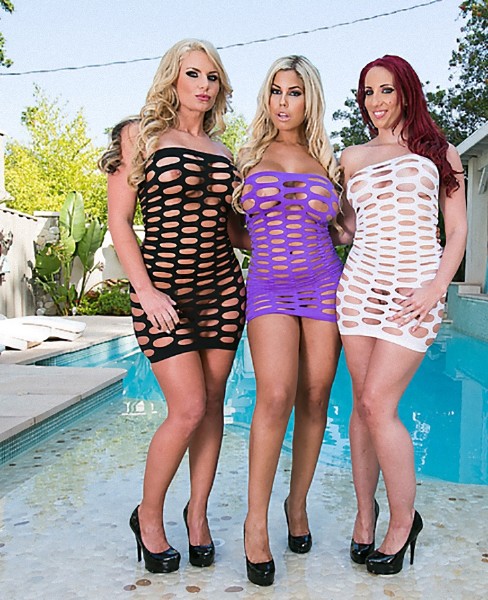 [ssba]