Nate had a dream about a sexy blonde flight attendant with shiny nude pantyhose on. He was getting closer to her, ready to touch those sexy legs, when he woke up. Then he looked down to see he was wearing a flight attendant's uniform, and had a pair of sexy legs of his own, as well as a pair of boobs!
The other flight attendants kept calling him Natalie, and that she needed to get up and get back to serving the demanding first class passengers on the flight. The new Natalie freaked out once she seen her new body in a mirror, and realized she would have to try to be this flight attendant until she could figure something out.
It turns out the dream was an astral projection, and now that Nate was in Natalie's body, he no longer had the ability to astral project! Also, Natalie in Nate's body freaked out, ran out his front door, and got hit by a UPS truck driving down his street carelessly.
Nate's dream came true, only he was the sexy blonde flight attendant in shiny nude pantyhose.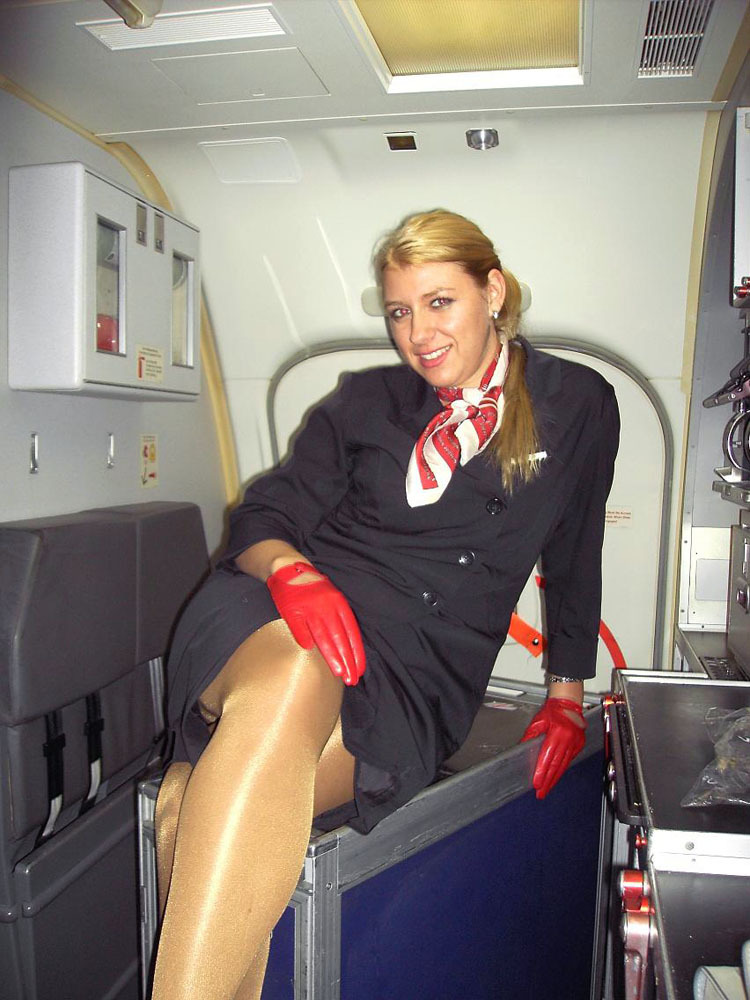 [ssba]