My name used to be Tom. I was the only witness to a murder. I had to testify; however, testifing against the mob is never a good idea. I was put on a witness protection program. I expected the government to change only my name and send me to another city, but they said it wasn't enough. They gave me a special pill filled with something they called nanoparticles that changed my whole dna. In a matter of a few days, I was transformed into a woman. A fully functioning woman they said. They told me that since I was unrecognizable I wouldn't have to move to a new town. They gave me a new identity. I was now named Emily, and worked as an assistant at a import-export company.
I was supposed to stay as Emily for 6 months, 9 months at the most, they said. But I was never called to testify, the whole case was forgotten. I tried going to the police, but they had no record of my former self. For all intents and purposes I was now Emily. One day, my boss told me that his company had been bought, and that he would be stepping down. He introduced me to my new boss. I was scared, he was the man I was supposed to testify against. He was the murderer. I pretended not to know him. He then told me that everything was going to be ok, and that he was going to be the best boss I could ever hope for. One day he gave me the keys to my new car. I knew he was trying to win me over. Another day he gave me a pink dress and asked me to wear it for him. "You look hot" he said.
He then gave me a drink, and cheered to the best assistant he ever had. The drink tasted sweet. It felt bubbly inside of me. I could feel the bubbles entering my head. I saw my boss, and he was smiling. He then said something about nanoparticles, and how he knew I used to be Tom. "But don't worry, in a few minutes, you won't care, you will be my lover" he said. I felt a little wet. I placed my hands over my dress, trying to cover myself. I didn't want him to see me wet. But it was too late, he had already unzipped his pants, and I was getting really really turned on.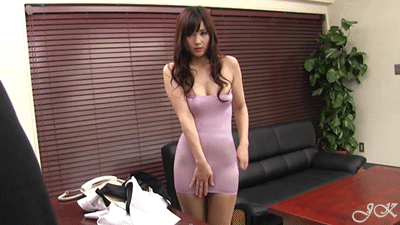 [ssba]