Hey Michael, you want something to drink? I think we have some beer in here.
No, I'm Good. You know Sarah, I think it's interesting the way you punish Frank when he screws up. I'm mean turning him into a woman and making him suck his best friends dick is pretty unique. Not that I'm complaining, you understand.
Oh this time is going to be even more unique than usual. Frank really messed up this time. After he gets through sucking you off, I want you to take him in the bedroom and screw the day lights out of him.
Well in that case, I will take that beer. Gotta keep my strength up, you know.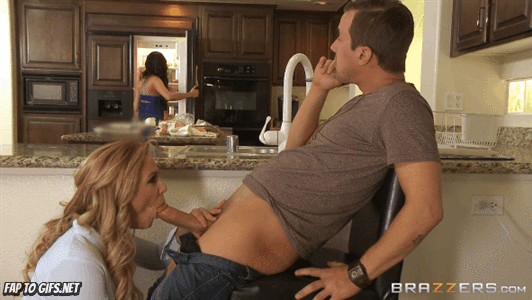 [ssba]