Harry and his girlfriend were on the carpet, and she was dressed for sex, and Harry said to her he wanted a blowjob. She said she just wanted to be taken in the pussy tonight, no blowjobs. He insisted and she finally agreed.
"Fine, then you do it," said Natalie.
Suddenly Harry had the long hair, the large boobs pushing into the carpet, the wide, his, soft round ass, stockings, and heels, and stared at his former body in shock and horror, and screamed.
"Don't be scared NATALIE. All I want is a blowjob. Let me get unzipped so you can get started," said Natalie now in Harry's body, pretending like nothing happened.
"What happened, we switched bodies," said Harry with Natalie's scared sounding voice.
"What are you talking about Natalie. I'm me and you're you. Now get sucking like an obedient girlfriend should," said Natalie still playing dumb to the situation at hand.
Finally Natalie used her newfound strength and pushed Harry's head over to his cock, with a somewhat forceful blowjob, much like Harry himself had done to her many times over. While he was pushed to the point of deep throating his own dick, Natalie whispered into his ear.
"Now you know what it's like Harry. Now the shoe or should I say heel is on the other foot," laughed Natalie, enjoying the blowjob actually.
"Oh, and don't worry, once you finish…," she said.
"Mmmphh, mmmphh," said Harry, his eyes wide open in shock and horror.
"Once I finish, the swap will be permanent… and you thought I was going to say we would swap back, silly girl, or should I say silly bitch like you used to call me? Now I'm the man in the relationship, and if you don't obey, I'll kick you out, and dump your fat sexy ass," said Natalie, serious, blackmailing, and poking fun at what she thought was her own former fat ass.
Harry started to suck more willingly, as tears messed up his new mascara and eyeliner, eventually taking in a very full load of his own former hot cum.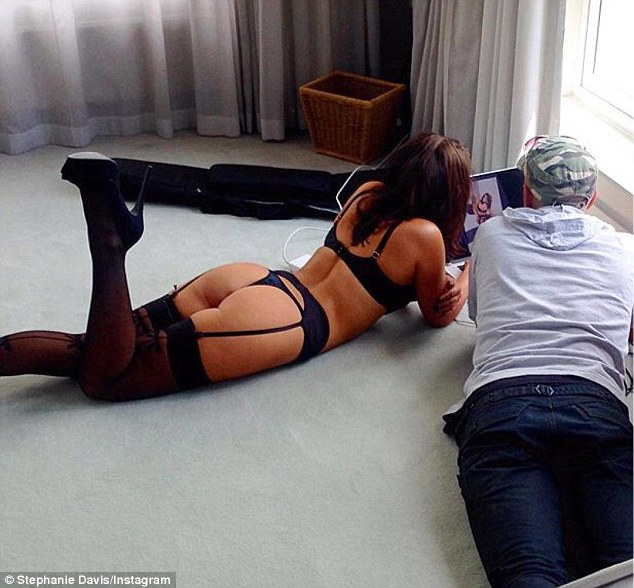 [ssba]