– Please John, turn me back. Just for a night. I talked to Chloe and she said she said i have my chance with her. All i have to do is to go talk to her, but i only can do it as my male self.
– We made a deal Julian, i can go to our vacations with my sister and you have to play the role of my lovely girlfriend Julie. So, no, you will stay a girl during this two weeks. Play your part of the deal and you could do anything you want with her at our return home.
– Ok that's it! You don't want to help me? Fine, i will tell you who i am and what you made me do.
– you really shouldn't do that, haven't you read the magic contract you signed?
– fuck that contract, you can't force me to be your girlfriend.
With that, Julian leaved John, swimming to Chloé.
– Ok, do as you want, it will be less problematic for the rest of the vacation. Said John, returning to his sunbathing.
Arriving to Chloé, Julian began to talk to her but suddenly froze. The magic contract forbidden him to talk about it and the punishment was about to come. His mind was quickly wiped out, replaced by a new persona and his body sealed permanently into the sexy redhead he was. Julie regain consciousness, saying she had forgotten what she wanted to say and swim back to John.
– Hey babe, everything is fine?
The sexy young woman cilmb over her boyfriend kissing him with passion. Then, the two lovers ran to their room, hand in hand, for a more intimate moment. Chloé was left alone in the pool, thinking about Julian and how she wanted him to ask her out at their return.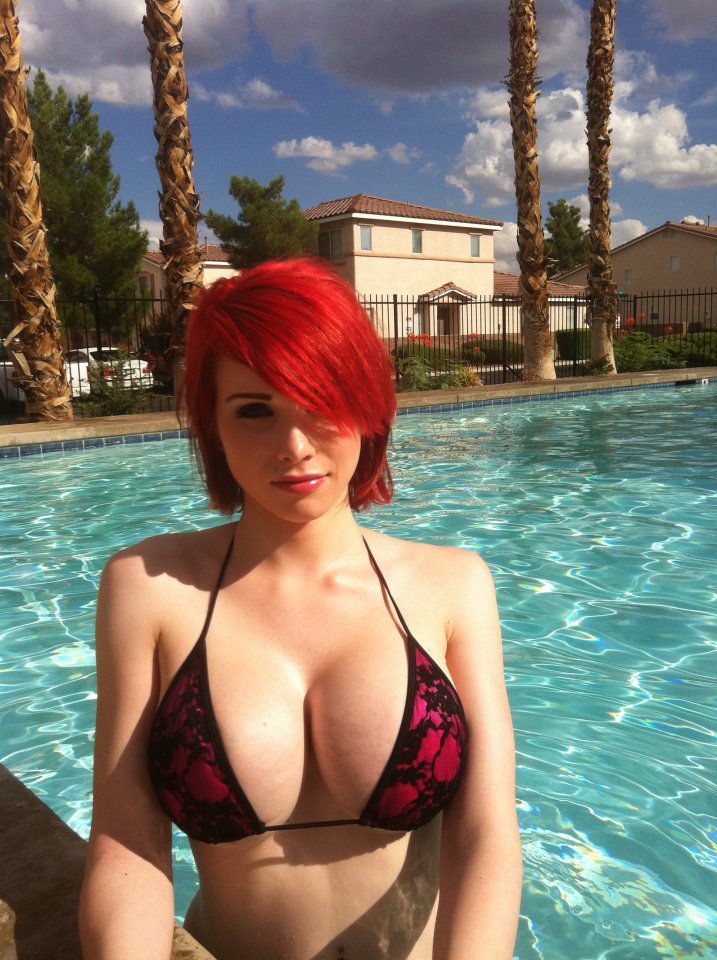 [ssba]