I was retired but needed a little extra income so I went back to work. I didn't need full time so I just became an on call substitute teacher. I had taught nearly every grade over the years so I figured I could do anything. But the education system has changed a bit since I was a regular.
I got a call that a teacher in the local High School was going to be out for a week and to take over their classes. It sounded fine. Then I was told I had to take over their swap class.
I didn't know what that was and thought it pretty strange once they told me. They said it built gender sensitivity so as adults they would be better citizens. Well, whatever works right? So I carried on and began preparing the kids for their swap. The class had an uneven number of kids so policy was that the teacher would be in the swap. This I found was very strange but this girl Molly said she liked my Santa Claus like beard and would be happy to swap with me. So with the issue settled the class all swapped.
I couldn't believe how good it felt and behind the sweet and innocent smile of this lovely Molly Brown lived a wild passion that made me wet as can be. When class ended I wanted nothing more to go home but Molly said that was her home now and gave me keys to her house. She gave me a knowing wink and told me not to be too loud.
I felt like it was violating this poor girl but I couldn't stand it anymore and got naked. I explored every inch of this magnificent body. I came again and again as I probed my pussy. Every day I went to school and every night I spent in ecstasy. It was the most energizing thing to be young again and feel all this pleasure. However it seemed that this was too intense for the real Molly. While in my body she got a tattoo knowing that an permanent modifications would prevent the swap back from working. Before the swap she told me that she wanted to trade lives. Even if it was shorter she could do what she wanted and enjoy my pension. I would get to be young again but have to deal with this raging libido. It seemed like a fine deal for me and we pretended that the swap worked.
All of my friends asked me how gross it was to be an old man. I told them I was really happy to be young again. I started making some videos of me pleasuring myself. After all I needed money so I could move into my own place. It was annoying having to muffle the sounds of my orgasms.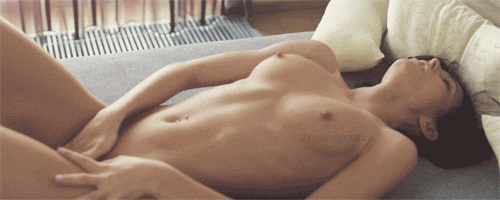 [ssba]