Mmmm, ever since I woke up I've felt so horny… like there's a void between my legs I can't fill on my own.
That's when I saw them running past my house, I had to grab their attention so I ran out naked, motioning for them to join me inside.
Soon enough, the 4 men are stripped naked and standing over me, jerking off as I cry out for them to cover me in their cum!
Soon, very soon, I'd ride all of their nice hard cocks until they cummed inside me.
This was going to be the best night ever!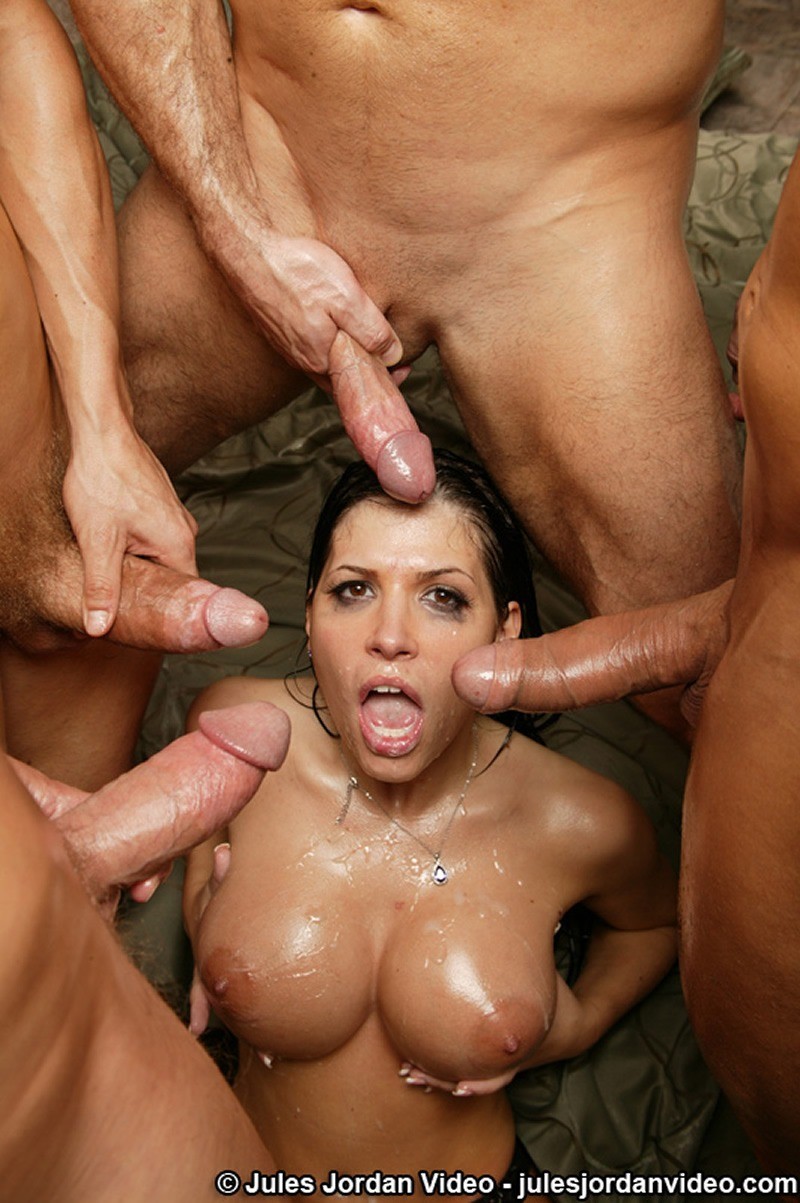 [ssba]