Student: Professor Wilson, it was just a prank. I never thought pouring some of your experimental solution from the lab into your coffee would have these results.
Me: MGGGGGGGGGGGHHHHHHHH (I can respond, but it is hard to form words with this cock in my mouth)
Student: You must be pleased that becoming a blonde and doing what you are doing right now shows the power of your new drug.
Me: MMMMMMMMMMMGGGGGGGGGGGGGG (Yes I am)
Student: It is hard to challenge the conclusion you love sucking cock.
Me: MMMMMMMMMFGGGGGGGGGG (I do. I do.)
Student: Would you like me to have some of my roommates come over?
Me: MGGGGGGGGGFFFFFFFFF (if you could take your cock out of my mouth I could answer)
Student: (removing cock) Would that be a good idea?
Me: I would like that a lot.
Student: (putting cock back in) Back to what you were doing.
Me; FHHGGMMMMMMMMMM slurp slurp (Thank you)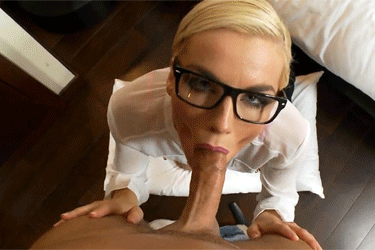 [ssba]