Ok, I miss my cock, you got me to say it.
I got transformed when the old woman (probably a witch) said the magic spell. Next thing I know, I got boobs, butt got more spankable, and my cock turned into a pussy. Also guys seemed attractive all of the sudden. I heard stories of other girls in the same situation and they quickly become submissive and cock-hungry. Didn't happen like that for me. I've had sex as a girl, it was great even, but I missed being in control like I once was able to. It just wasn't the same.
But then I found something even kinkier. Let me tell you, guys will jump through hoops for a girl that looks like me, boy-howdy. I dress up to the 9's as a Rockabilly queen, I bought some toys and some rope, and these fellas want to serve me. Take this guy here, he may look a bit nervous right now but he sought me out as his Mistress (still kills me when I'm called that). And I was sure I was going to get nothing from this Strap-On, but just the control alone makes it so hot.
Afterwards, I'll make sure all my needs are taken care of, I won't untie him though. The new life is an adjustment but it's about finding the compromising positions that make you happy, am I right?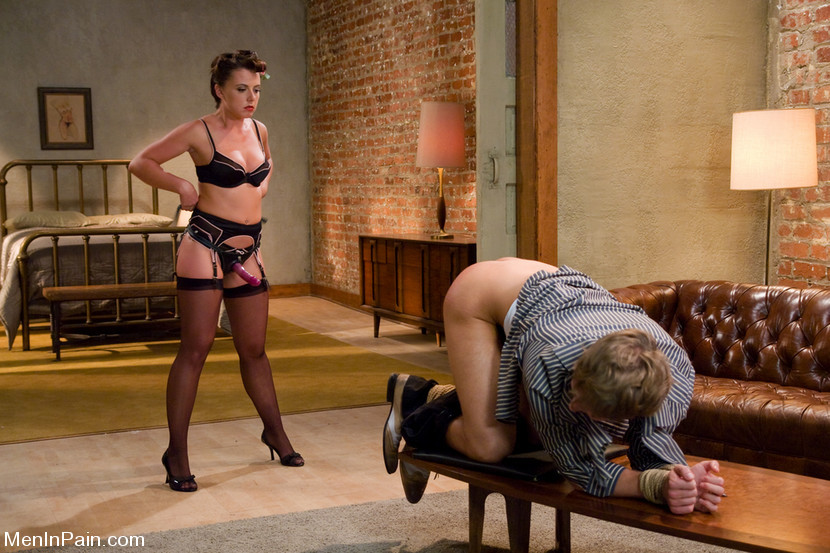 [ssba]