Jeff had always loved dressing as a girl. There was a part of him that wished he could become one for just a day or two. When he met the witch who said she could make his wildest dreams come true, he just had to try.
Jeff wasted no time finding a man. He knew his wife was going to be at work all day so he knew he had a safe place to test out his temporary body. When he met Stan at the bar, he knew he was the guy he was looking for, as told by the bulge in his pants.
Within minutes of getting back to his place, Jeff had Stan deep in his throat and was getting the hang of blowing this man. He wasn't excited about having a dick in his mouth but knew he would need to get this man excited. He quickly found that this not only got Stan as hard as he would want him to be but made him increasingly wet.
Jeff's wife, Sara, was on her way home from work because the power had gone out and the computers were down. She was excited to see her husband and wanted to snuggle up on the couch. However, what she saw when she walked through the door shocked her…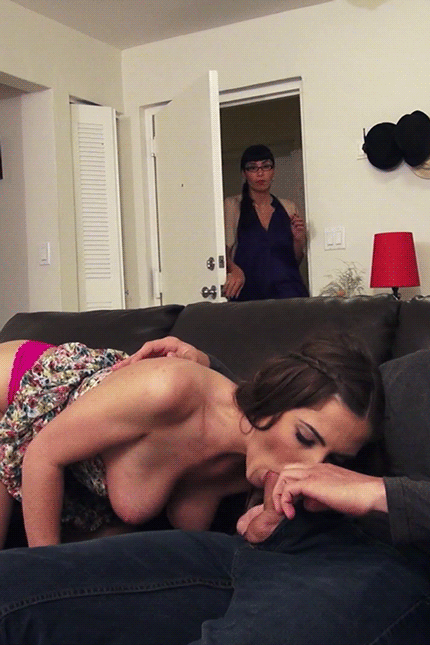 [ssba]