– So what do you think honey? Still thinks size doesn't matter? Now you see why I wanted to have a lover?
– Hmmph!
– There was nothing wrong with your dick, I just needed a bigger one. How could we have a threesome with me and another girl having to share your small one? This way it's much better. You're my girlfriend and we can share John's big cock. That's right, suck it good.
– Ah! Ok, I agree, a big dick really makes a girl horny. When will you change me back ?
– Why would I? This way you can enjoy as many big dicks as you want honey!
– But I…
– Shhh…keep sucking. I need it lubed well. Maybe after he fucks me, I'll let him fuck you. If he wants to.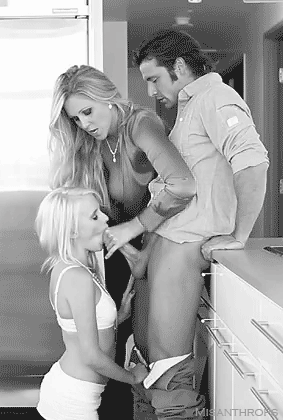 [ssba]