I can't believe I'm doing this, it was weird enough when I woke up a woman after that girl jumped me, but now I'm letting Greg fuck me like this on my son's bed?
Ohh, it feels so good to feel him pumping in and out of my tight little pussy. Ohh, I've been so horny since all this… this must be what that girl felt when she jumped me
Yes, fuck me, fuck my pussy with your cock, fill me with your cum! Ohhh… I'm such a slut now, and I love it!
I can't wait for my wife and son to get home, we're all gonna be one big happy fucking bimbo family!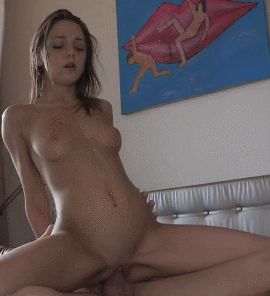 [ssba]