It had taken months for Darrel to accept his new female body. Before the Great Shift he had been a military general close to retirement. A real hardboiled man's man. After he found himself in this tiny, soft, teenage flesh, he was so embarrassed that he didn't talk to anyone or leave the house for weeks. He kept up hopes that some scientists, somewhere, would find a way to fix it.
Now months later Darrel was ready to "Man Up" and accept this body as his own. The fastest way to get comfortable in this strange female flesh, he figured, was to try masturbation. He started slow, taking off all his clothes and tracing the curves of his body with delicate fingers. He cupped his generous breasts and marvelled at the pleasure radiating from his pointed nipples. Before this moment he had avoided touching or looking at his female body as much as possible, so everything was new…and exciting!
Darrel imagined he was playing with his ex-girlfriends tits as he groped his own. However, it just didn't feel right. He tried to fantasize about all his usual dream women, yet he couldn't keep himself in the mood. He was starting to get frustrated when an odd thought crossed his mind. He thought back to his army days and the crowded mens shower room after training. So many hard, young, muscled men…
A thrill shot from his clitoris to his nipples fallowed by a wave of goosebumps. "What the fuck? I'm not gay!" Darrel thought, except his damp hot pussy begged to differ. Darrel wanted to fight these frightening feelings but his body was already to worked up to deny it. Hard, soapy cocks filled his mind as he penetrated himself with his finger for the first time. It felt so wonderful and new that he simply gave into the female fantasies. Now he was imagining sucking cock and getting fucked from behind with three fingers deep in his pussy as his thumb rubbed his clit. Suddenly he was rocked by a massive orgasm as his vagina clamped onto his fingers. He screamed like a bitch in heat but he no longer cared. The orgasm was stronger than he had ever felt as a man.
A mischievous smile crossed his lips as slowly started to work his fingers in and out of his dripping hot pussy again. "Maybe I'll call up a few of my old army buddies." Darrel thought. "I bet they could make a real woman out of me." He could already feel his sexy body building up to a second orgasm.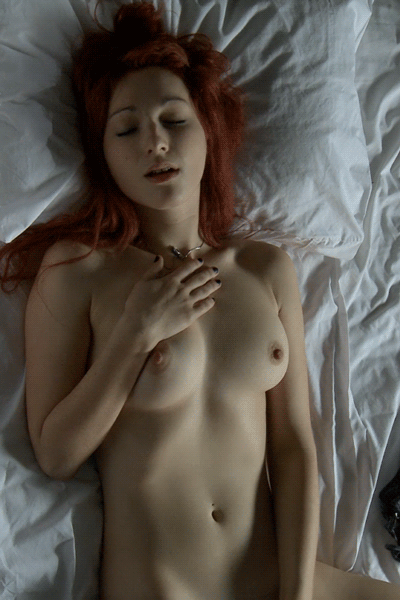 [ssba]