Ted lost it at the meeting, "You are screwing us all here!"
The boss said, "No just you, Ted."
Suddenly Ted turned into a hot brunette in a skirt and heels, and that skirt was soon ripped off by the boss, so he could screw the new woman in front of everyone.
"You see this, an example of what will happen if you cross me here at this company. Ted, by the way you are now Tess, and you're demoted to secretary with dictation at lunch break everyday," said the boss.
Everyone else, got their items, leaving the meeting without question, after seeing there colleague Ted get turned into a bent over brunette secretary instantly!
As Jeffry was about to go out the door, the boss said, "Wait!"
Jeffry's heart sank realizing what this might mean, "Yes boss?"
"Your work lately hasn't been up to par," said the boss.
"Well, we've had big problems with the account, boss," said Jeffry.
"I'll show you BIG problems, Jeffery, or should I say Jenna now," the boss said.
Suddenly Jeffry was Jenna with two big problems, she had super large boobs in a tight suit jacket, that burst with buttons out as her boobs got bigger. Jenna now was a curvy, busty blonde with 32J tits!
The boss said, "Jenna I'll get to our meeting after I'm done here with Tess."
The new Jenna stood there in her shiny tan pantyhose and black high heels trembling at what was next, apparently SHE was demoted to dictation secretary as well.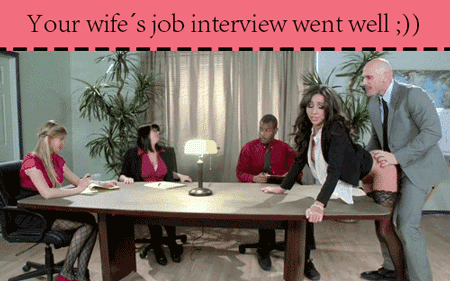 [ssba]