Matthew did not know what it was that made him first suspect his wife was having an affair.
But after 5 years of marriage he knew there was something up.
It might have been the whispered conversations on the phone.
Or that she was doing a hell of a lot of overtime at work.
Or it might have been the fact that she could not stand being touched by him and that they had not been intimate with each other in almost 6 months which was driving him mad.
Out of desperation and with nowhere else to turn he bought an illegal black market mind scope device that would allow him to see first hand through his wife's own eyes what she was getting up to.
He managed whilst she was sleeping to inject the receiver into the back of her neck and then all he had to do was play the waiting game.
She woke up the next morning with no idea what he had done to her and went off to do her daily business.
He got suspicious when she phoned him from the office to let him know that she was going to be late home which was the 4th time this week.
He switched on the transmitter and lay back on the bed.
All of a sudden he could feel see and taste everything his wife was up to.
He found himself with a mouth full of pussy feeling all hot sticky and sweaty.
He could not believe how incredible it felt.
Then she looked up from the woman's pussy at the face of her lover.
He recognise the woman's face as the face of his wife's best friend.
He did not know how he was going to confront his wife with the evidence without confessing what he had done to get it but for the moment he did not care about as he was enjoying himself too much.
As his mind was blown by the pleasure he was feeling through his wife's body as she made love to her best friend.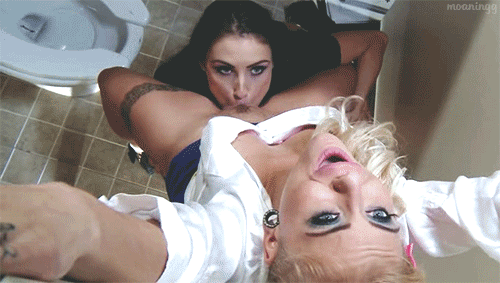 [ssba]