Perry pounded the ceiling with his right hand and tried to get his friend Rick to stop licking.
"Rick," he panted, "I appreciate your taking me in after this unfortunate event, but when I jerked off to my neighbor Sabrina I never expected to end up in her body. Damn the FOSE," he said, trying to laugh while his breasts chafed within his red top and his feet were encased in Sabrina's red shoes. But Rick's tongue kept probing and pushing in his nether regions, and he found that impossible to ignore.
"Rick?" he asked querulously. "Rick, have you heard a word that I've said?"
Rick paused between licks and replied: "Foreplay is over now, Sabrina. Now it's time for the real action." Perry's eyes grew wide as his friend's cock head glided toward his waiting, wet pussy.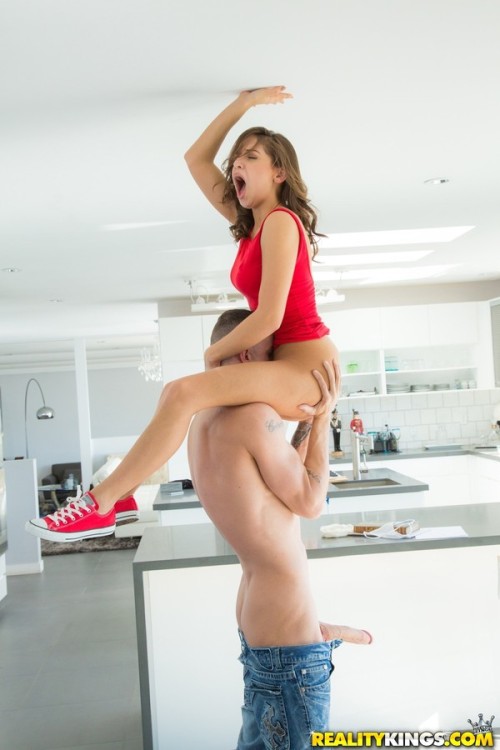 [ssba]