"How'd I get myself into this mess?" Brandon said snapping a picture of his daughter's body in her new swimsuit.
His daughter, Tiffany, and he were walking along the beach when they found a strange little token in the sand. Tiffany was always shy about her body and didn't enjoy people staring at her even though she was very beautiful. So she picked up the token, noting it said 'Good for One Wish.' She looked at her father standing there shirtless, extremely proud of his body.
"I wish I had my father's confidence in my body." Tiffany said as the world went black.
When she awoke, she looked down to see rippling muscles all over her body. She realized that she now had her father's body and looked over to see her body stirring.
"Dad? Is that you?" She said in her new deep voice.
"What? Tiffany? How'd this happen?" Brandon squeaked in his new voice.
"I made a wish on that weird token and it gave me your body!" Tiffany replied.
Brandon sat there dumbfounded, staring at his body. Not believing what he was seeing. It was then that he started to feel extremely uncomfortable in his T-shirt and shorts.
"Um, Tiffany? Do you have anything that will cover less?" He asked with his eyes drawn down.
"Oh my," Tiffany said, "the wish really did put your confidence into my body!"
Brandon, now Tiffany, is trying on new swimsuits to really show off his new body. His former confidence in his male form has now transferred into female confidence. He loves to show off his nice new cleavage and his big bubble butt. "Hmm, I really like this one, but maybe something a little smaller…"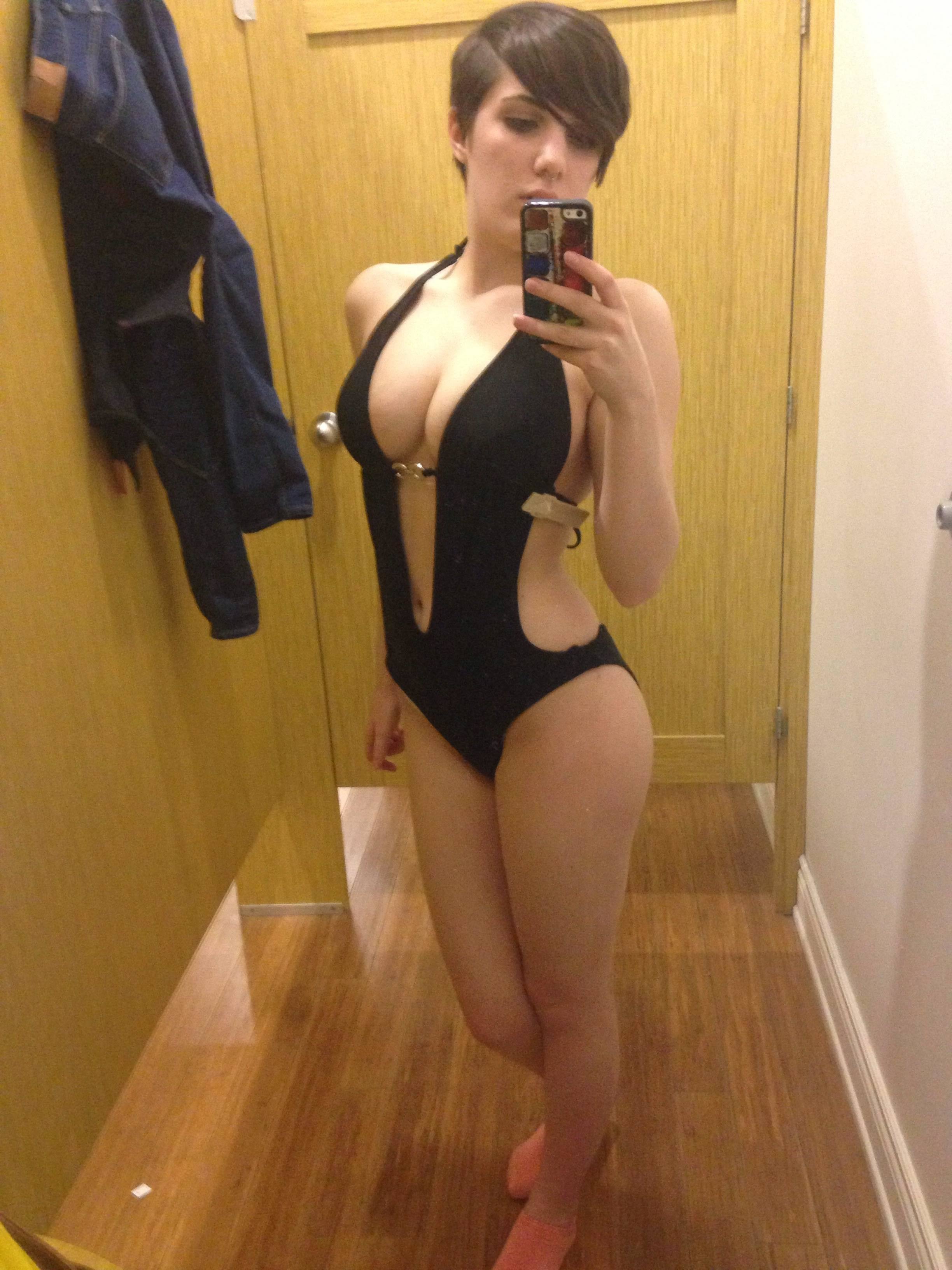 [ssba]