J: Is that you Steven and Bill?
S: You found us. Now it's your turn to hide "Jackie".
B: Yeah, you haven't left that body in days now always letting us do the hopping.
J: You know what, I'm tired. How about I just join you girls for a few hours of sunbathing. I should even out this body's tan.
S: Sure this game is getting too easy and we all just want to relax our fat asses. After all there is a reason we keep choosing bodies like this and I just love the feeling of a bikini on these curves.
B: Not to mention the afternoon volleyball games. I enjoy the jiggles and the looks. Though Jackie I thought you would have swapped after yesterday's wardrobe malfunction.
S: Oh you're turning red again!
J: All part of the thrill. I even met up with Jake again last night and gave him a full show.
S: That's where you disappeared. You do know you need to be careful when swapped, especially the longer you stay as Jackie. It's fun for a drunk beach vacation and the host just thinks they had a long hangover, but you're pushing it.
J: That wouldn't be so bad…but now that you mentioned it I may have pushed things a little far as I can't seem to swap though it could be I'm just happy being Jackie.
B: Well let's enjoy the rest of the week together, but I think I'll be swapping into Jake to get an encore of your show tonight.
J: Please don't. I want to build a real relationship with him in our new city when you guys go home without me to another state.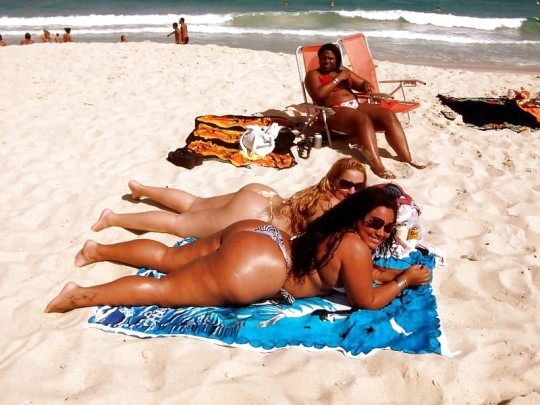 [ssba]