Henry was stunned just as many were during the Great Shift. He somehow ended up in the body of a dominatrix, Paula Punish, across town. Of course he was shocked to suddenly have huge boobs and a pussy, and he opened up his leather top to get a better look at what would be his new chest for the rest of his days. After playing with them for awhile, there was something else he had to deal with.
His feet were killing him in those dominatrix high heeled boots and his lower legs and feet were sweating like crazy, so he unzipped the boots to relieve his legs and feet.
"I need to air these puppies out, oh my…," he said talking to himself as he discovered his new voice, a voice he would now used to communicate with as a woman.
He also took notice of the long hair, he never had that before, but had to admit it did feel soft and silky, this woman must have really taken care of her hair. What shocked him the most wasn't any of this though, it was the fact that while watching the news on this lady's TV, the male anchor looked good to him! Not only was he female, but he had female desires too, and he was getting wet just looking at the hunky anchor! Now he, no SHE was realizing just why this woman was a dominatrix, she had a very high sex drive, and was into men big time, but she thinks she also wanted to be in charge over the men she was with, hence the dominatrix.
She was right, and soon was calling old clients, hoping they were still into her, or even if swapped would still be interested. Her new favorite part, whipping guys on the ass into submission! In this case there was a bit of matter over mind, where her new body led the way for her new hobbies!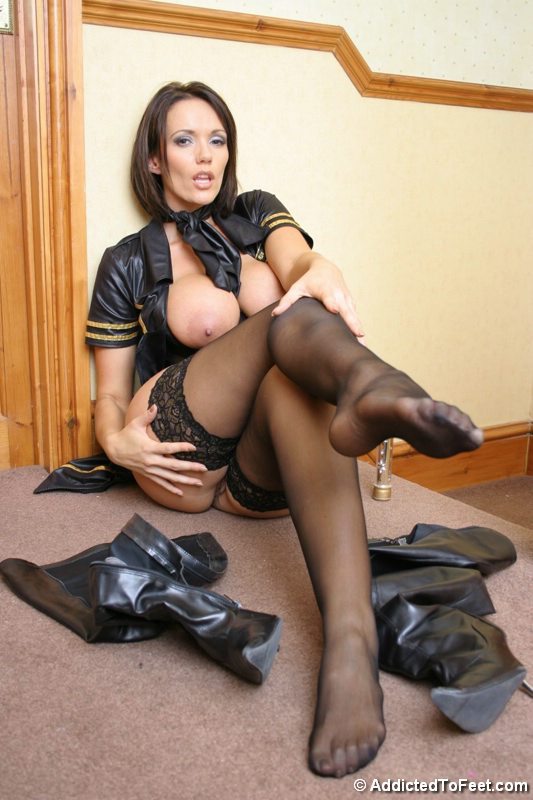 [ssba]