Mason was so excited to be in the play, he had tried for the part of Peter Pan but that had gone to Jason as usual. Mason had begged the drama teacher to let him be in the play and she had finally relented. She had given him the part of Tinkerbell, which none of the girls wanted due to the skimpy outfit. When Mason showed up for rehearsals he was a little nervous about how he would look in the costume but the teacher just handed him a microphone. "What's this for?" he had asked. "Oh well if you can't wear the costume we have I've decided to just use a stage light and you can do the voice over the speakers. We just don't have the money for a new costume, budget cuts, you understand." Mason was devastated but decided to take matters into his own hands. The night before the opening he took the revealing costume home and tried it on. There was no way he could pull it off so he took a deep breath and marched down to the drug store…
Opening night Mason's best friend Jack was making sure everything was ready for the big show, Jack was the stage manager. He couldn't find Mason anywhere and then this gorgeous girl wearing the Tinkerbell outfit. "Sorry I'm late couldn't get my hair right" she said as she rushed up the stairs toward the harnesses Peter Pan and Tinkerbell used during their entrance scene."
"Who are you?" Jack asked stunned. a few steps up the stairs the girl stopped turned back and smiled "Its me, Mason" he said with a giggle. That's when Jack saw Mason wasn't wearing underwear and a tight shaven pussy was clearly visible and would be visible to the entire audience. "Oh ok Mason, well aren't you forgetting something" Jack said coyly. She looked puzzled for a minute before appearing to get the hint. "Oh yeah sorry I just got so excited when I got dressed up that I figured this was my only chance to wear heels like these." she popped the shoes off and ran back down handing them to Jack. She kissed him on the check and said "Wish me luck" before trotting back up the stairs. Jack was too stunned to say anything, besides this was going to be the most popular showing of Peter Pan ever.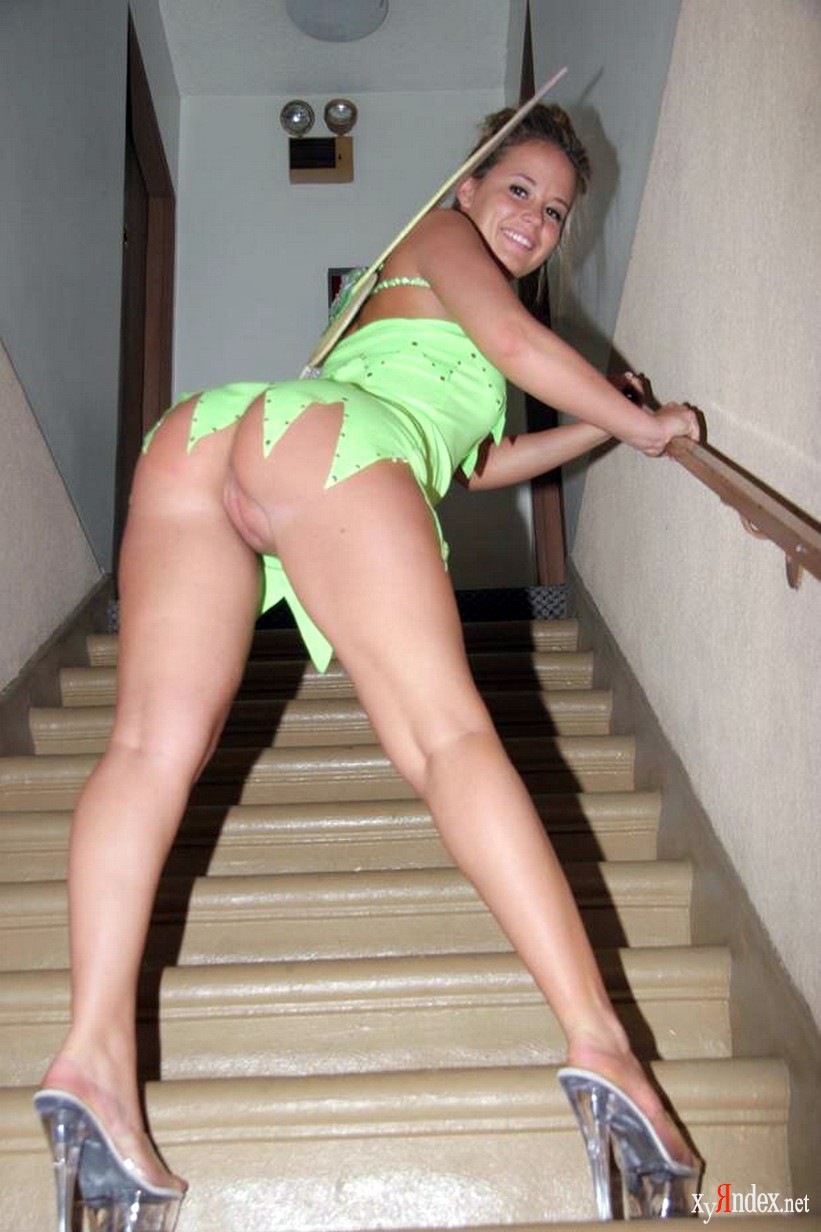 [ssba]