Glen and Jo are my best friends and when I lost my job apartment they offered to let me move in with them.
Glen told me" Aaron you can live with us our law office is booming, so you can live with us and we will pay for everything you need as long as you want. All Jo and I ask it you will do our house work and you will take care of any kids we have. Because of our long office hours we need help to have our perfect life."
I told them, "WOW sure I will do the house work and I love cooking , you both really liked everything I have ever fixed for us. Thank you two very much you are great friends.
Then Jo surprised by coming to me and put her arms around my neck and kissing me. Then still holding on to me she said, "Aaron we also would like to move our friendship to a higher level. You know that we are a very sexual and little kinky so we were wondering if you would like join us in a three way. If you are willing but don't worry about Aaron he is interested in women but I am bisexual."
I said, "hell yeah I am all in!"
At that Jo touched my fore head and I went out like a light when I came back I was being fucked by Glenn and I was eating Jo out.
Jo said, "Welcome back Erin OHH yes eat my pussy as Glenn pumps you full of his sperm. OOO YES bite my clit!
I obeyed and soon I had my first female orgasm then nine months my first baby we are a perfect family.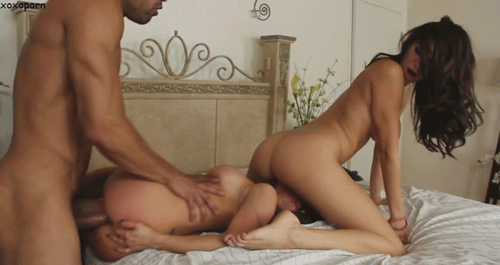 [ssba]