Ugh, I must've had too much to drink last night, my whole body feels weird. I get out of bed with an unfamiliar weight on my chest, and a void between my legs.
That's when I get a look at myself in the mirror. I let out a high pitched scream as I saw reflected back a naked woman with perky breasts and long red hair.
What had those two girls done to me last night? I remembered them coming home with me, but most of the night was a blur. It must be that stupid bimbo virus that had been in the news lately, why hadn't I paid attention?
I run my hands along my new body, rubbing my pussy as I let out a moan as waves of pleasure run up my body. I plunge my fingers deep inside me and it isn't long before I'm cumming all over them. I had to have more, more sex, more stimulation, my body was demanding it.
I look out the window to see three of my friends walking towards the door. I smile at the sight, imagining them naked and filling my body with their cum.
I pull them inside, and soon that becomes a reality.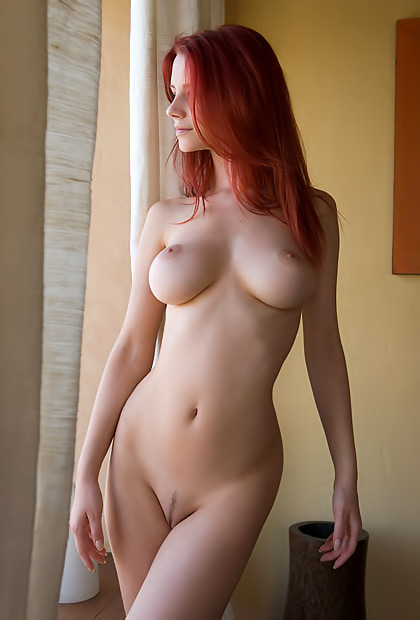 [ssba]