You have been looking at way too many websites. This is just so stupid. Don't you even get how ridiculousness this is?
We have been friends for ten years and shared an apartment for four years. During all that time, we have done guy things. We have gone to baseball games and worked on our cars and gone looking for female friendship.
You really think that it is true that all you have to do is get this secret transforma potion and that all of a sudden I am going to be Katie rather than your friend Karl. And that after I become aware of the hormones within me and the desires of a woman that all you are going to have to do during our first evening together is present your big cock and say, "Here it is Katie. We both know where you want it."
I can tell the way you are looking at me that you really do think that I am desperate to put it in my mouth. You even think that I am going to crave it, that once I first put my lips around it, it will become my favorite thing.
What possibly made you think it would work that way?
Yes I admit that I did say oh wow when I looked at it up close. I just figured that you would like me to pay you a compliment, so I did. And yes I did get up real close just to examine it. I was just thinking that if I wrapped my lips around it before you got fully extended, that I would actually feel you growing between my lips.
Okay so I admit that once I got going I did make some slurping sounds to let you know that I was getting into it. Yes I do find the texture interesting. Yes it is kind of a challenge to me to see if I put more and more of it in my mouth. Yes, yes I can feel your excitement pulsing and I am very interested in fitting my rhythm to yours.
I would never have thought I would feel this way, and don't tell your friends, but I love this. I love it a lot.
Thanks for letting me suck your cock. Yes I do understand that it is up to you whether you tell your friends.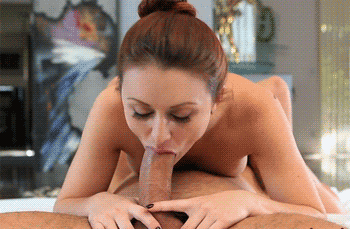 [ssba]