OH! OUCH! OUCH! STOP! OH! WAIT! OUCH!
What's the matter with you? I thought you liked getting fucked as a girl. I thought you designed that body for ultimate sensitivity and pleasure. I thought you wanted me to have a big dick to fuck you with.
I do like getting fucked, I did design this body for pleasure and I did want you to have a big dick to fuck me with.
Then what's the problem?
I'll tell you what the problem is. You try finding pleasure in getting fuck by a big dick when the edge of this damn desk is cutting into your ass!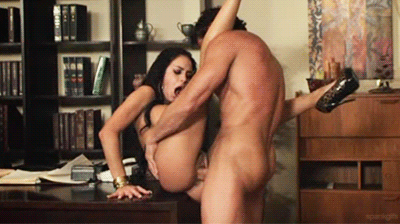 [ssba]