Mmm, yesss… your cock tastes so good, keep fucking me, fill my tight little pussy with your cum.
Ohh… I can't believe I ever considered avoiding the bimbo virus, this feels soooo good! I don't care if they're going to be infected, I just want them to cum inside me!
Men are so dumb sometimes, you'd think a hot woman like me would raise their suspitions, but nope, they jump at the chance to fuck me senseless.
*giggle* Poor saps, they've already lost their body hair, it won't be too much longer now, I better get all I can out of them.
Ohhh…. yessss, cum in my mouth! I need our cum so badly!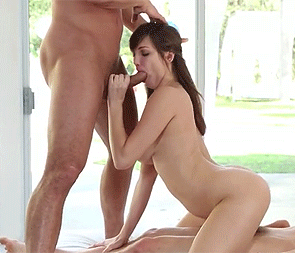 [ssba]