Tim used a magic coin he had passed down from his grandpa. It was good for one wish per family member. Tim wasn't thinking straight, and while having the coin in his hand, which was a stipulation of the wish working, he inadvertently wished to know what his teacher Paula Jones was doing. He had a thing for her.
Well, he found out what she was doing, blowing her well hung husband Larry! He found himself feeling strange all over, and sucking on a massive cock! A wave of terror raced through his mind realizing what he had just done! He knew at that moment he was stuck, and judging what he was doing, he was probably a woman and this was as close as he would get to a penis any more! He assumed in the next moment, he must be Paula Jones, and that must be her husband.
He took his mouth away from the cock, and looked over to the bedroom mirror, reaffirming what he deduced, he was now Paula. He was now a married woman and school teacher. Her husband was puzzled why she stopped and was staring at herself, but Larry was tired anyway, and got up and finished in the bathroom.
"I can see you aren't into this tonight, dear, that's ok, I'm beat, tomorrow we'll make up for it, I know you said you were ready to try anal," said her hubby.
Her "hubby" went to bed, and Tim just stared at himself in the mirror, pawing at his new boobs, and finally fondling his new equipment below there. He then rubbed his hands over his silky smooth legs covered in shiny tan nylon.
"This all feels so weird, and I'm even wearing pantyhose to top it all off," said Tim to himself.
Tim then got a weird thought through his new head.
"I'm still wearing her clothes from class today, now I remember, she had these sexy hose on all day in class," said Tim.
Tim had a huge foot fetish, and loved women's feet in hose. Now he had his own set in hose! Tim pulled off his three inch heeled pumps, which were surprisingly comfy for heels, and sniffed the aroma from the shoes! He was in bliss. He then pulled one of his feet to his nose sniffing, and then licking his toes through the nylons.
"This is what it's all about. Oh yes these sweaty smelly pantyhose feet are all mine, this is great," he said in his new voice.
Then his hubby came in, "Hey, Paula, I didn't know you had a foot fetish too. I'm wiling to try new things, let me get work up some more watching you, and maybe instead of going to bed, we'll have some fun first."
His hubby was stroking to largeness already, seeing his wife messing with her pantyhose feet.
Tim didn't know what came over him, whether it was his new hormones, or his fetish or whatever, but he blurted out to his hubby, "Hey big boy, when you are ready, cum all over these sexy feet, but first get a whiff."
Tim put his nylon feet up to Larry's nose, and soon Larry was ready, blasting Tim's new sexy feet. Tim surprisingly licked most of it off! He thought he could get used to this, and smiled.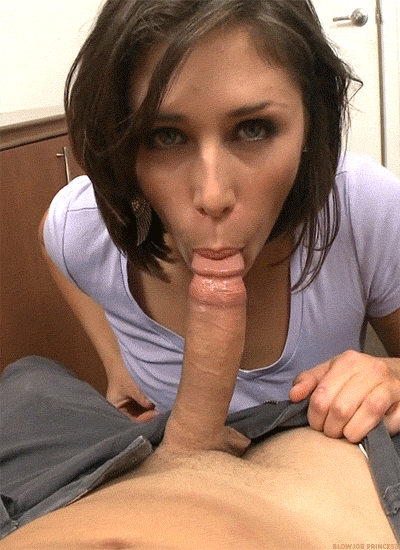 [ssba]