I don't understand. I don't know what happened. I went to bed as a man, but I woke up as a woman. It's someone else's body, someone else's house, someone else's tits and pussy and raging libido.
Seriously, you have no idea how horny I am. I'm freaking out right now, but somehow I can't help thinking about that space between my legs. It's like I can feel the blood pulsing in my new genitals. It's like a pleasurable itch I just can't scratch, but every time I take a step, my thighs squeeze together, skin slides against skin, and the itch gets stronger. If only there was something I could shove up there, move it back and forth and relieve some of this tension.
This is crazy. I can't be thinking what I was just thinking. I'm a guy. I'm supposed to have a cock. I'm supposed to be the one fucking chicks that look like me. I'm a real hot piece of ass now, and this chick has some pretty sexy outfits too, dresses that will really show of my long legs and low cut blouses that will provide plenty of enticing cleavage. The guys won't be able to resist.
Shit, there I go again. Where are these thoughts coming from? Am I in the body of a slut? Some dirty, dirty girl who'll do anything for a good fuck? Not that I would have to work very hard with a body like this, gorgeous hair, long lashes, and plump cocksucker lips. I bet this girl has sucked off a lot of guys. She can probably deep throat a cock too. Or does that mean I can deep throat a cock? Men always love it when you can take the whole thing in your mouth, especially if you swallow. Mmmmm, I wonder what cum tastes like . . .
No! I'm a guy. I'm not into any of that stuff. It's just this body. It feels so good when I rub my pussy and grab my tits. God it's good. I just need something bigger between my legs, my lips, my tits. I'll let him stick it in my ass as long as it feels half this good.
This is getting bad. I've gotta get out of here. I need help. But who can I call? I need someone reliable and strong, someone with a big cock.
Fuck! No! I can't think. I need cock. No! It's like I won't be able to think until I cum. And masturbating feels so good, but it's not enough. I'll just picture a hot girl – as hot as me! And she's getting plowed by a stud with a giant cock. No wait, two cocks! One in her mouth, and one in her cunt. And there are other guys there too. She's jerking them off and their spraying their cum all over, and it's so hot, and sticky and sexy. Fuck, yes! It's good; it's so fucking good! I need COCK!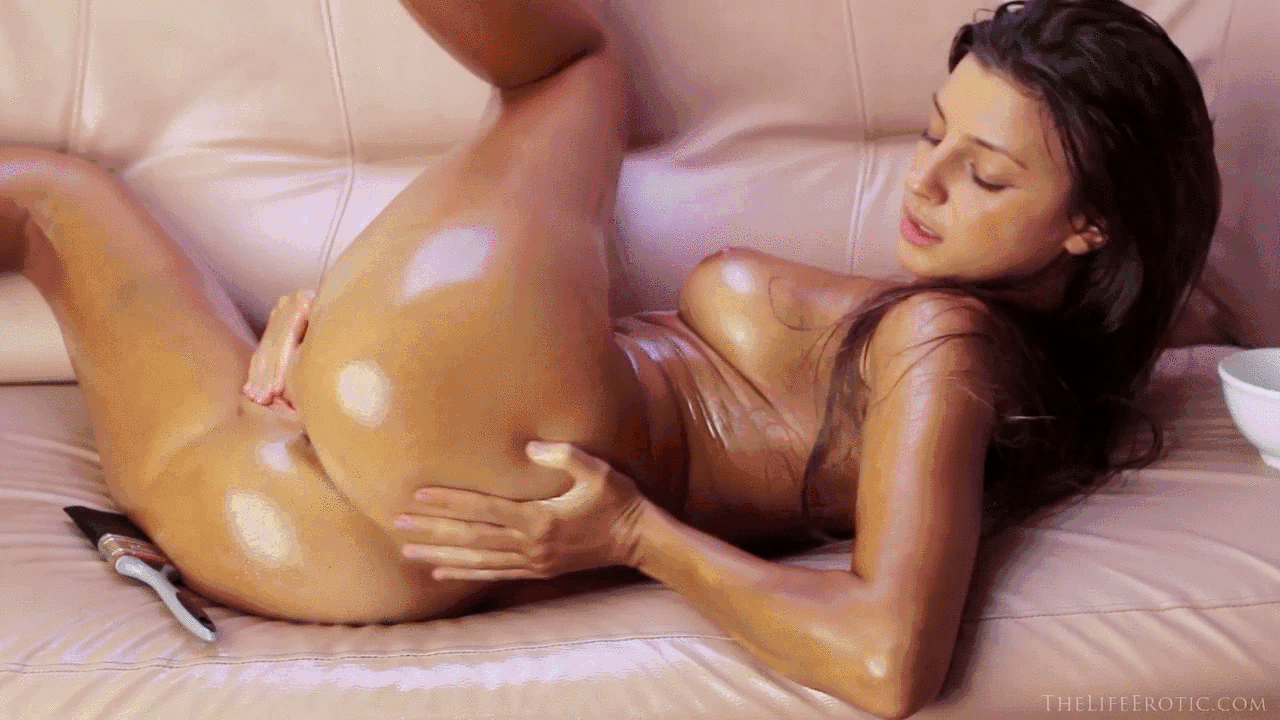 [ssba]