My girlfirend is a witch, i love her but she can make things really weird sometime. Like this time we have to go to a geek convention. There was a cosplay contest and, when she discover that, her new obsession was she wanted to win. It was at the last minute so it was impossible to craft costume in this situation, but not if you are a witch. Her idea was to go as ou favorite overwatch character, that was easy for her because she liked tracer and she really looked like her. But for me, it was Dva, and seeing how she smiled at me, knowing that fact, i knew i wouldn't love what will happen. She snapped her finger and, just like that, she was in a tracer costume, and me, well, in Dva's, with the body matching the character. Of course i was upset and ask her to change me back, but as always in our relationship, she had the last word and i had to let go to do what she wanted. It was akward to saw all the man looking at me in this really revealing costume. I cannot wait for this contest to be finished to enjoy the convention as normal people.
The contest came and, of course we win. Our costume were craft by magic and perfect and she made us look like the character perfectly. But it was mostly because, when we were on the stage, she grab my but and kiss me. That made the audience go nuts and i understand, it had to be pretty hot. Sadly i was the Dva who was kissed, and i felt mostly akward, but also a bit arroused. Returning to our hotel with the cup, i asked her to change us back. But she refused, sayin she had other plan in mind at this moment. She push me on the bed, with lust in her eyes. At this point, i wasn't feeling i was the man in this relationship, and it was more obvious when she turn herself into a male version of Tracer. I had every reasons to just refuse that but, strangely, all this was making me very horny. Maybe it came from that female body, or maybe it was me and my fantasy, but i made no objection of her making out with me as a boy tracer.
The following days, we continued the convention in normal clothes. All could have been as it was if she haven't decided to let me as a girl. She liked me better this way and she made it clear i had nothing to say in the matter. I had to admit it was pretty nice to be her girl, even when she made me tryied anything cute and girly stuff she could find. I thought it would be just for the convention but this situation stayed after we return home. I realised everyone knowing me as a girl now and it was obvious i would stayed as a girl for a long time, at least until she have the sudden desire to have a boyfriend again. But i cannot complain sex is great as a girl, and she had took a liking of turning herself into a man during our nights of sex.
So when i tell you my girlfriend could make things strange, i wasn't kidding. She made her boyfriend into her lesbian girlfriend and she turn into a man to make love to me. Is that a normal relationship to you? Of course not, but i love it.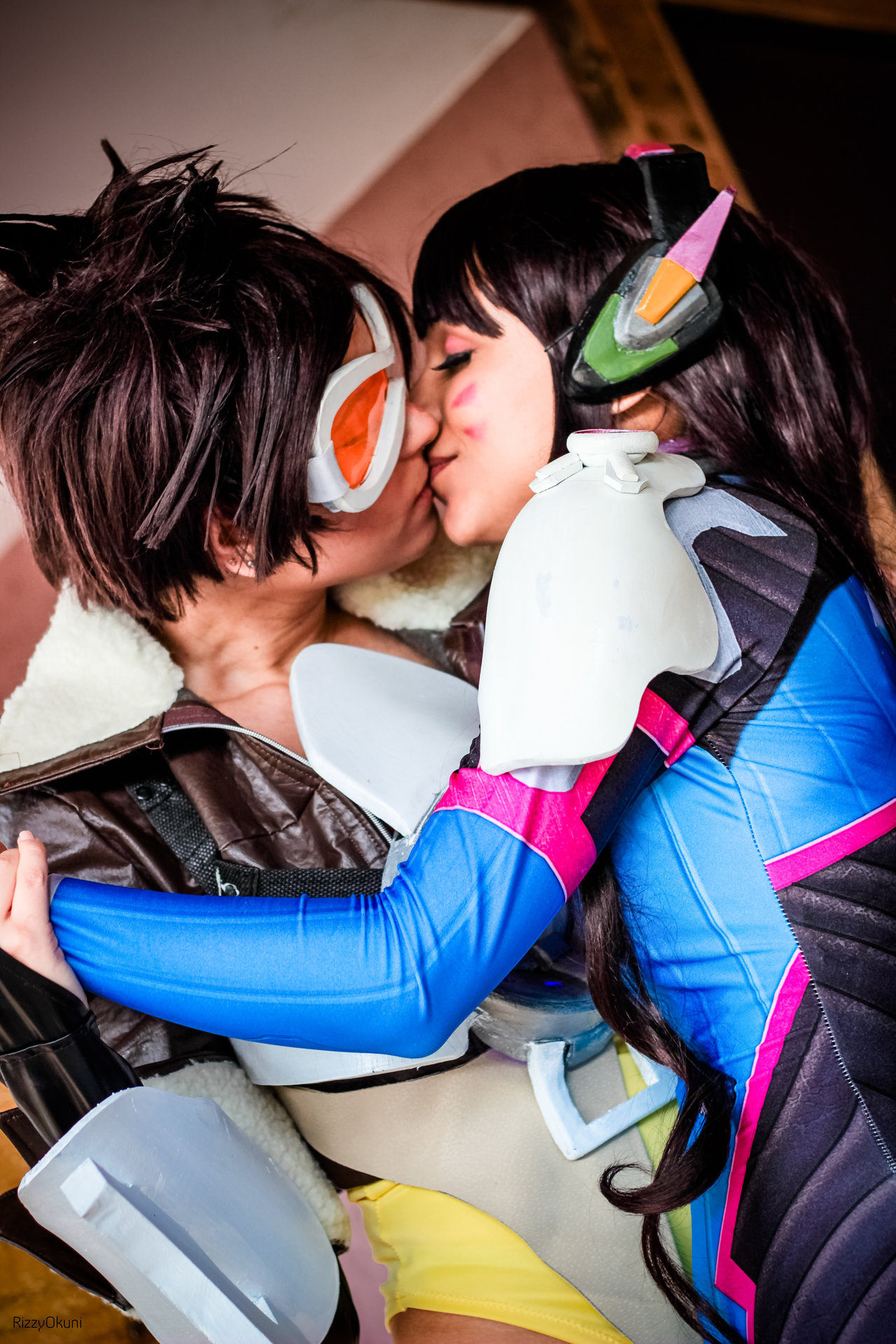 [ssba]