It was pretty apparent that I had made Teresa very, very angry. When we went to bed, she had said something, " Ted, this is not even close to the end of the argument."
When I woke up she had won, for sure. I was no longer in my own body. The body she had selected for me was a woman's body, 5'6, 125 pounds, long dark hair. It took a while to get my bearings. When I got my balance and got in front of the mirror, I felt a tremor of desire. All I could think was that I was built to make love.
It turned out others would have the exact same idea. There was a knock on the door and the voice said, "It's Jerry." Jerry was Teresa's old boyfriend. When she wanted me to be jealous, she would tell me how well endowed he was and how great he was in bed.
I always thought he was a jerk. No way was I going to open the door. No way after opening the door and letting him in was I going to stand there and hear him say, "Boy Teddie did Teresa do a job on you. You are the most fuckable woman I have ever seen". No way would I whisper, "Oh thank you Jerry" in a soft feminine voice.
No way would I stand there while he told me that it was time for my first lesson as a woman. Actually, I didn't stand there. He sat on the chair and I knelt in front of him. He said, "Babe, you are a new woman, and I going to give you your first opportunity to look me in the eye and express yourself. " I found myself giving out a little giggle to appreciate his teasing before I opened my lips and put that delicious cock in my mouth. He said "You like this a lot, don't you?" And I said, M MMMMMGFFGGGGGGGGFFFFFFFHHHHHHHHHHHH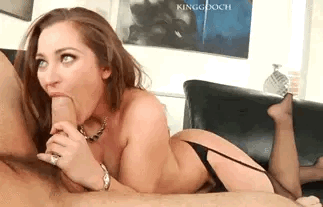 [ssba]