Tim wished he was a skinny bust brunette, and the genie changed him granting his wish. He was a size 0 now, but had DD boobs, and long straight silky brunette hair. We see his first selfie here exposing himself in the lingerie and opening the robe all of which the genie provided upon transformation, suiting the new woman better than her jean's and t-shirt she had on as a guy. Tim's friends knew of the wish, and of the genie, and blew up his phone wanting to get with him now!
Tim had lots of unprotected sex, so horny and eager to experience female sex, SHE didn't care! Eventually she got pregnant, and realized she would lose her skinny figure now and have to carry a baby for nine months! She consulted the genie, whom still was waiting for her other two wishes.
The only problem? The genie could not change her back or change her at all, she was with child now, and the genie could not hurt others to make a wish come true! Instead of waiting out the pregnancy, and then making the wishes, however, Tim got foolish. He wished the genie could override the code that didn't allow her to change him back, and then for his last wish wished he could be changed back.
The code being overridden worked, and now the genie could change Tim back! The genie however, still not wanting to hurt the baby "misinterpreted" the last wish. Open granting it Tim was shocked he wasn't a dude yet. Then the genie told him to look in the mirror at his "changed back" no less! There his back was changed, it had a tattoo on it saying, "I love being a sexy momma!"
This added insult to injury as Ted lunged for the genie. The genie disappeared along with the lamp, the three wishes granted, leaving him a pregnant bustier brunette! His boobs were getting larger, and he was getting larger, and was soon a size 12! He wondered how he could get so big, even being pregnant, as skinny as he started out, but later would find out why from the doctor. He was pregnant with quintuplets! Five babies he was carrying! He was going to be a mom having a litter so to speak. He would also get his dose of femininity too, they were going to be identical quintuplet girls! Also no one would claim to be the dad for that, his friends all skipped town, making one a deadbeat dad!
So now Tim had to change his name to something more female, being a permanent woman now, and momma. He changed his name to Tiffany, had the babies, and had his tiny hands full! The genie returned to check on Tiffany later, seeing her crying, she had wanted be a woman, but was overtaken by the responsibility of motherhood, and she really regretted trying to change back which would have hurt them. She loved her daughters and was sorry, and glad she was still a girl. She was just overwhelmed, and the babies needed a daddy.
The genie seeing this, used that second wish, "to break the genie code" and since she hadn't broken it yet, used that to grant a wish she made up, without the guys even finding her lamp! She turned all the guys Tiffany was with into very pregnant chicks themselves instantly while they were sitting around a bar table no less! The owner suddenly seen five pregnant chicks in the bar, freaking out grabbing their boobs, and pussies, and stomachs saying they were guys and wondering why they were pregnant! He thought they were intoxicated, and this was bad them being pregnant! He called the cops and had the "ladies" escorted out in their new delicate conditions!
Later Tiffany heard about the incident, and heard from her friends, who were desperate for help, thinking she still might have a wish from the genie, but she didn't. She said she would offer some mothering advice if they needed it though, and that was that! She realized the genie or someone pulled through for her in the end, providing a lesson to all.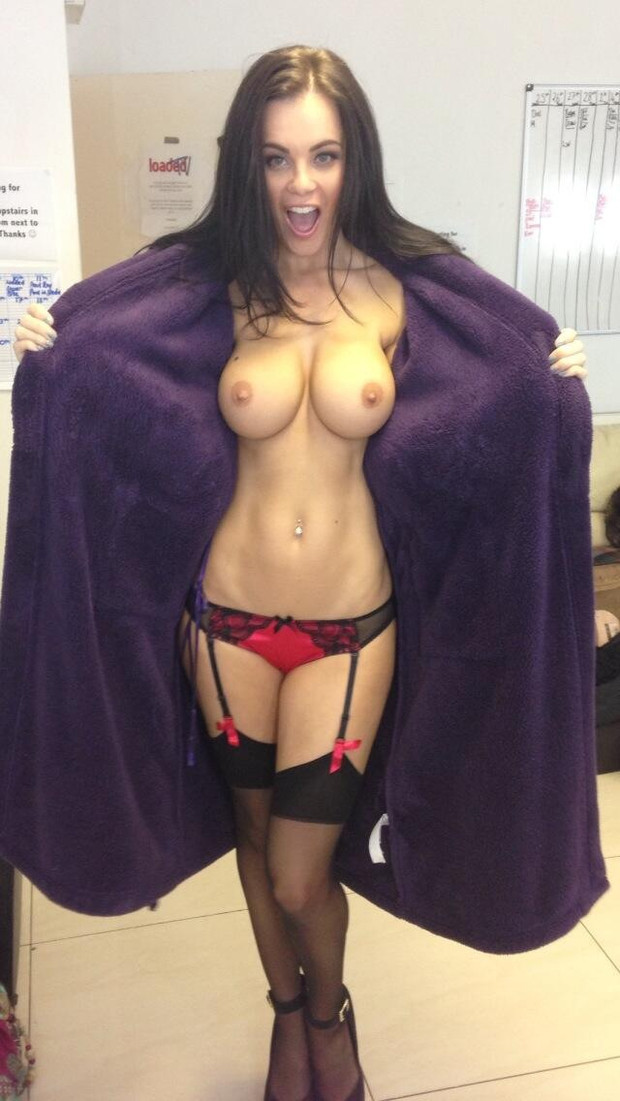 [ssba]