Jed's alternate reality machine was finished, and he went to visit a new reality on a timer. What he didn't realize was when he went to a new reality, only his consciousness would travel, not his physical body. So in this reality he entered the body of Anita Peters, local hooker, who in this reality Jed would have been born as.
He immediately knew something was different about him, and looking down seen two huge hooters encased in black nylon on his chest, also noticed the long blonde hair now framing his face as well. He felt below, not finding his cock or balls either, only a fat slit with that tiny nub. He unzipped the body stocking, and his boobs released a bit, him feeling them tug even more.
Jed realized he must have swapped with this woman, and this must be how this travel is possible. He even theorized this might be his self in this reality. He was a hooker in a hotel room getting ready for her customer. Jed eventually met his customer, a well hung body builder who just broke up with his girlfriend. Jed tried to put the guy off until the timer was up, and he managed for a bit, just kissing the guy, and touching him only, buying him time.
Eventually the time came and past, and he, well SHE was stuck apparently? Eventually the guy was getting frustrated, and bent him over the bed, as he seen the clock clearly show the time was past. As the man entered him, he realized this might be his new reality from now on! He was correct on all his thoughts, but wasn't sure what happened that didn't allow him to be travel back.
What he didn't think of was, that his self from this reality transferred her consciousness to his body in his former reality, and she freaked out being a man in some strange attic. She accidentally tripped over the power cord, it caused a spark in the machine, tugging on it, and the machine blew up taking her in his body with it, and the whole house almost! Even if there were a way to return, he wouldn't have the correct version of himself to enter his old reality, his body was gone. This was now his new reality, and rebuilding a machine would be difficult in his new profession with an abusive pimp.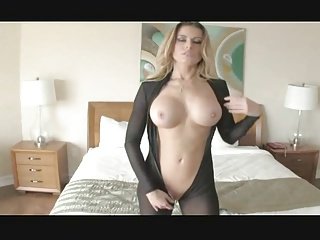 [ssba]