Like many young men Jason after seen Star Wars for the first time fell in love with Princess Leia.
Like a lot of horny teenage boys he masturbated to the memories of her from the movie.
But unlike many teenage boys he somehow ended up as Princess Leia sitting in a holding cell on the Death Star and did the only thing a horny teenage boy could think of doing when he found himself in a woman's body which helped pass the time and take his mind off the problem of what the fuck was going on.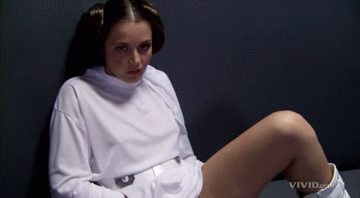 [ssba]