Brandon blacked out and when he came to, he was riding a man in a hotel room, in a new opening he never had in his life! The sensations were to intense to stop however, and Brandon let it happen as this guy went in and out fast! Soon Brandon exploded in orgasm spraying the guy, Brandon found he was a squirting chick to boot! The guy got up shacking his cock and returned the favor, cumming all over Brandon's face and tits!
The guy said, "Oh, Jenna you are one hot fuck, but I hope my wife doesn't find out about you."
Brandon now Jenna realized that must be her new name as she desperately tried to wash that goo off! The Great Shift was to blame as it had hit their town, and as Brandon overheard this meant he was stuck. He felt bad for the woman this guy was cheating on too, however, and wished this guy would pay for what he was doing with this skank, the skank Brandon would now have to live as!
Sure enough wave 2 of the shift hit, and this time the cheater guy would pay, dearly! He was swapped this time into bondage as Harlot Hussy, a nearby slut who loved to be tied up by her overbearing and rough boyfriend Hank. Harlot Hussy was also a stripper at the Big Hot Club downtown. Now the cheater would have that life, treated like a piece of meat, much like he treated his former wife.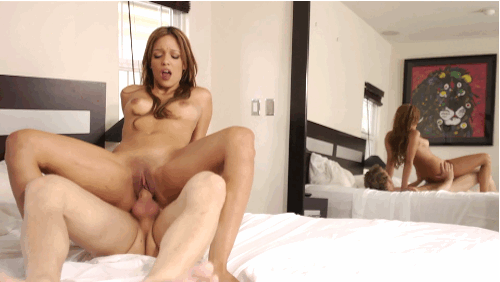 [ssba]