Sarah couldn't believe what she saw on the PC of a stranger. She was somehow videochatting with herself!
Apparantly someone was using her own body for disgusting things she would never do herself.
But there she sat in the body of some disgusting old man and couldn't turn her face away while she watched her old body was deepthroating a pink dildo completely naked on her bed!
Even more confusing, it was turning her on badly…
As Sarah's body gave it a lick, she came in her new pants.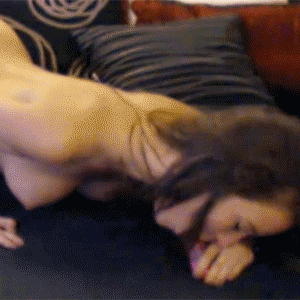 [ssba]