Oh my god baby yes!" Jack yelled as his wife climbed on top of him.
Just a few short weeks ago, Jack and Julia's marriage had hit a very rocky patch. Julia claimed it was a lack of passion while Jack claimed it was stress from work. Whatever the reason however, their relatively new marriage was in trouble.
However, from a friend at work, Jack learned about swap therapy. It was a new type of couples therapy that would allow you to literally walk a mile in their shoes, or in Jack's case, heels. Figuring they had nothing to lose, and both wanting to save their marriage, they decided to give it a shot.
They booked a hotel, packed their bags, and took a much needed vacation. Within the first few hours, the couple was already loving their new bodies. Julia loved her powerful, masculine body, while Jack was enjoying being a sexy, woman, a power in its own right. The week was full of flirting and sexual tension, and both of them were loving it.
On the last day the tension finally boiled over. Jack had been parading around in his wife's sexiest lingerie and heels. Between his perfect breasts and freshly shaven legs, Julia couldn't take it. She pounced on her husband and threw him on the couch. After ripping off his lingerie and some very passionate foreplay, they decided to take it to the next level.
Needless to say the therapy had worked.
For Julia, she loved being powerful and in charge and being able to pleasure someone as beautiful as Jack was a huge bonus.
For Jack, he loved being sexy and feminine while still being powerful, but above all else, he was crazy about the way Julia's dick felt, sliding in and out of his new pussy.
They would have a very difficult time switching back, should they even decide to.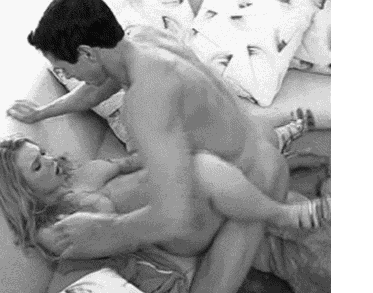 [ssba]