Sick and tired of being bullied by Henry, Larry found a spell from a book in his attic that might stop Henry for good. After being bullied again at his friend Lee's house when Henry invited himself over, Larry had the last straw and used the spell, not really knowing what it would do, but that it would teach him a lesson.
Larry said, "You think you're the big man around town and at school? Think again!"
Larry muttered the spell eager for results, but at the same time not expecting it to work. Suddenly Henry transformed before their eyes, into an ultra busty blonde chick, with boobs so big they were outrageous! As Henry felt the new weight on his chest, the long hair around his new face, and the emptiness between his legs, he realized something was very wrong, looked down and screamed only to hear his new female voice!
Larry said, astounded by what the spell did, "Well, Henry, it looks like you are no longer the big man in town and at school, more like you'll be the big woman now! Those things are absolutely huge! Good luck with those, HENRIETTA!"
Larry and Lee both laughed as the new Henry grabbed his tits in horror, barely contained in the new purple top he had on! He also reached between his legs and screamed, realizing he had a new vagina! He got up and nearly lost his balance in the high heels he now wore, as his chest flung him forward!
"OH MY GOSH, CHANGE ME BACK! YOU CAN'T LEAVE ME LIKE THIS," said the new Henrietta in horror, feeling the immense weight now adorning her very feminine chest.
Larry laughed and said, "No can do Henrietta. You made your bed now sleep in it. Or I'm sure some men would love to sleep with you in it, haha!"
The new Henrietta left Lee's house scared as all get out, and wondering how HER parents would react seeing her like this and if they would even believe it was Henry their son in that new body!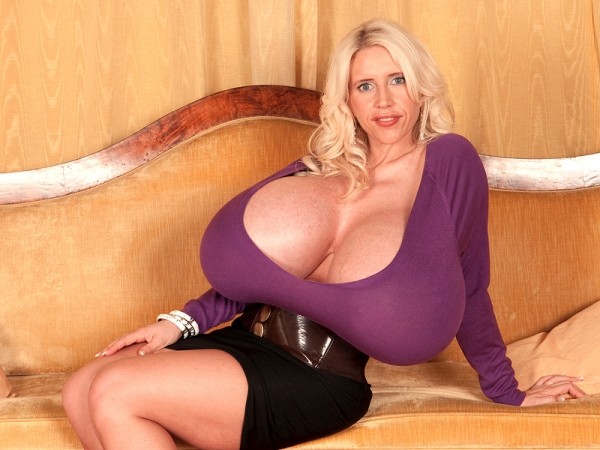 [ssba]