Henry made it mandatory that all women at his office wear pantyhose, no bare legs allowed. Bare legs would turn into a write up. One tall blonde lady at the office who was new was a little upset about this. It wasn't bad in the non summer months she thought, but when July rolled around and the air conditioner broke at the office, Brenda was fed up. Her legs and feet were very hot and sweaty and uncomfortable, and she was even wearing a good quality European pair.
"You want to be nasty like this, sweating in these things? You can now and always, I've had enough of this," Brenda said and touched Henry on the collar.
Suddenly Henry was staring at himself, and his legs and feet felt encased, hot, and sweaty, and his feet hurt like crazy in the high heeled pumps, and being closed toe, they were sweating a lot as well. Henry looked down at his old body and feinted. Luckily Henry's oriental mistress was visiting his office, and caught him as he fell back!
Brenda in Henry's body smile, "This is more like it, and I'm in charge now."
The new boss over the intercom said, "I want to change the rules for the office immediately. Pantyhose are no longer required, except for Brenda, as she is being disciplined."
When Henry woke up in the back office, the oriental mistress told him firmly, "Get back to work, Brenda, and by the way, the boss said you still have to wear hose, but no one else does, and the air conditioner won't be fixed until August at the earliest. Have a nice day."
"I should have never made that rule, these things feel nasty," said Henry, trying to walk in his sweaty tight heels to his new desk as secretary.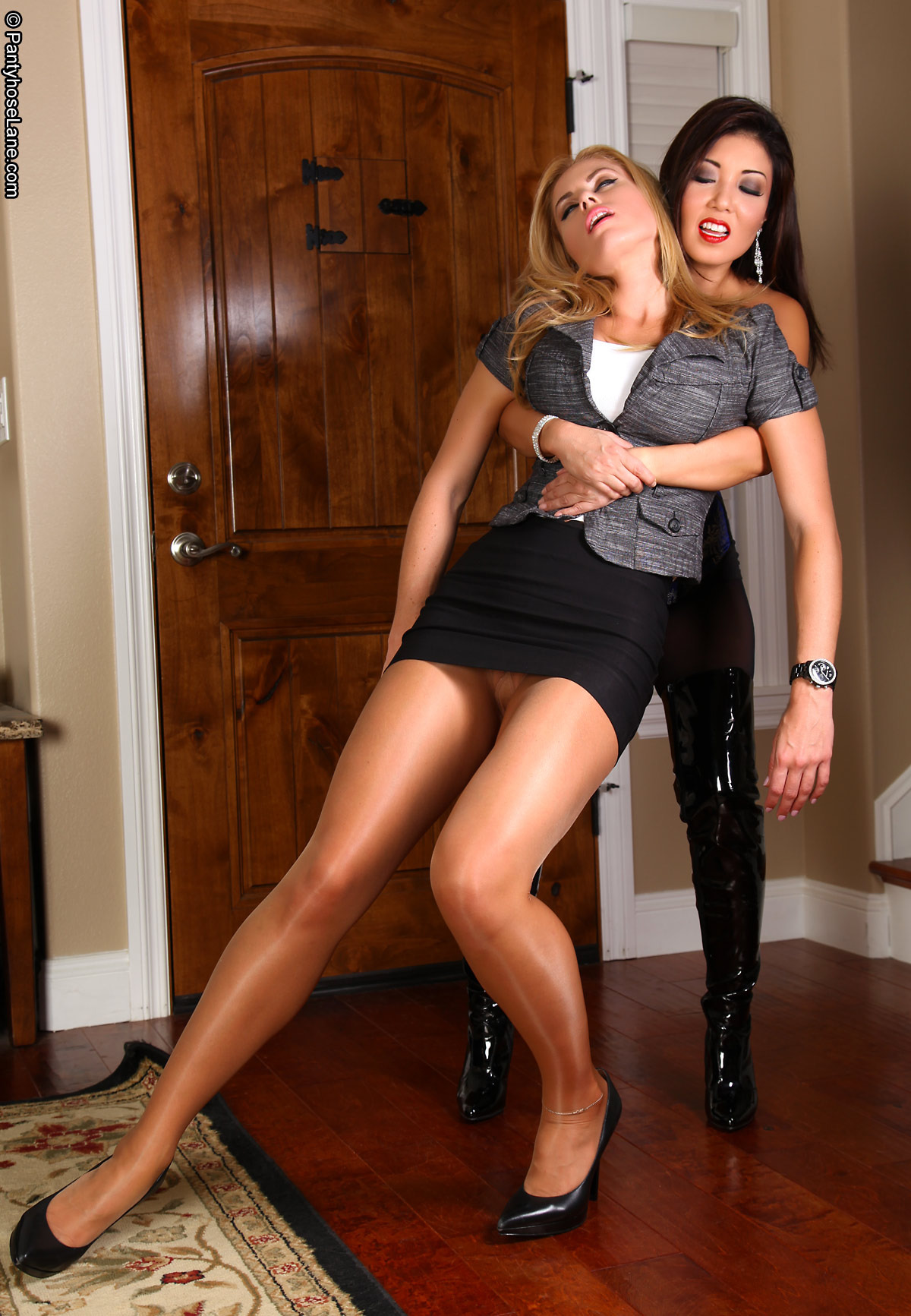 [ssba]